GDPR is top regulatory concern, say wealth managers
Tom Burroughes, Editor, London, 16 February 2018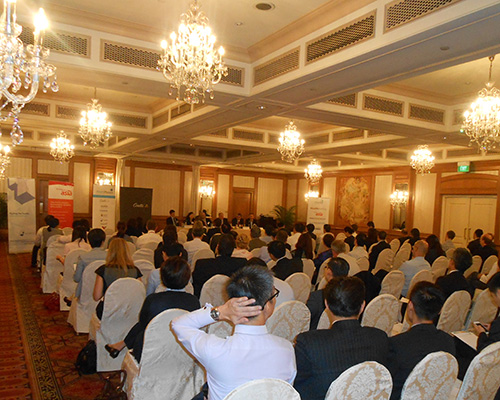 A poll of 61 wealth managers at a recent conference in the UK overwhelmingly (by 81%) cited the European Union's upcoming data protection rules as the most significant regulations for their businesses.
Attendees at the conference, hosted by Wedlake Bell and Lanware, a financial services firm, and Investment & Wealth Management Consultants, said that the General Data Protection Regulation was far more of a worry now than the EU's second Markets in Financial Instruments Directive, which came into force on 3rd January.
Some 15% of those polled said that MiFID II was their top regulatory issue and only 4% said this about the Common Reporting Standard, the cross-border template by which the world's governments exchange data to hunt tax evaders.
WealthBriefing, our sister publication, is holding conferences on the subject of the GDPR on 21 February in London and on 7 March in Zurich.
Although the EU's recent tidal wave of legislation has cause firms to worry about rising costs and the concomitant stunting of business growth, Wedlake Bell says that the financial sector ought to view the rules as opportunities. Rosalyn Breedy, a partner at the law firm, said: "We need to stop regarding regulatory change as a series of sequential siloed projects. Through a multi-disciplinary approach to data management, firms will be able to better protect their data. The GDPR presents an opportunity for wealth and investment managers to assess the risks to their client data and implement procedures to deal with any data breaches."
The conference revealed that 46% of the event's participants held data in more than four places and 40% held it in two or three places. Only 6% owned up to holding all their data in one place.