Mortgage regulation, PSD2 and open banking - Q&A with an expert
Chris Hamblin, Editor, London, 3 October 2019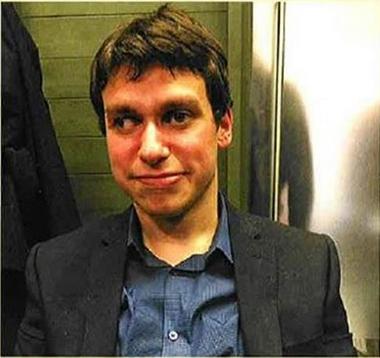 In this article Compliance Matters speaks to Howard Taylor, a senior regulatory and compliance consultant who works for Capco, the technology and management consultancy, about various topical subjects in the wealth management world.
Last time, Howard Taylor talked to Compliance Matters on the disparate subjects of vulnerable customers and Libor; this time he explains the likely effects of mortgage regulation, payments regulation and open banking on our industry. The article takes the form of a question-and-answer session.
Q: Private banks arrange mortgages for their HNW clients. What developments are occurring here?
A: I believe that in 2020-21 the regulator will start to look at the mortgage issue because of the relatively low interest rate, the cost of mortgages and so on. If interest rates were to rise, poorer people would be in trouble and I would expect the regulator to start forcing firms to 'remediate' the economic cycle. I doubt whether it is going to affect HNWs much; they can easily pay higher rates.
The only interest for HNWs will come if the regulator forces firms to concentrate more intently on selling mortgages in the right way. You might find that one or two HNWs take out a mortgage for £1 million and then suffer from the rate rise, but that'll be about it for the time being. I do think that mortgages are going to be the next PPI, but only at the lower end of the retail market.
Q: What are the next regulatory developments in the world of payments?
A: The advent of open banking is going to have a very sizeable impact on banking and wealth management, but it hasn't yet hit scale. It will provide people with an opportunity to reset their business models. I predict that it will cause a move away from traditionally focused private banks - there will be an 'Uber moment' when things are not traditional any more and everything works differently.
Q: So if you are a wealth manager or a private bank, how should you adjust?
A: The next generation will want things to be digital and less centred on personal interactions. One objective of open banking and the European Union's second Payment Services Directive (PSD2) is to create a level playing field across the industry. (Two other aims are to create a market space and to make payments more secure.) You have an Ocado model. You can pick a model where you or a third party can cherry-pick products. Today, your relationship is with the person who provides the products more often than not, but in the future you won't walk into Bank X and choose a Bank X product. People will come in in the middle and say "I shall be your third party,' then they will help you choose between products.

Q: Are there blizzards of EAMs (external asset managers) rushing in to help HNWs with their open banking?
A: Everyone should be saying: how will my business change? What do I need to do to ensure that I still have a competitive brand? One day, because of open banking, financial firms will have to choose between being the providers of products and being third parties. There are precedents for this. In the 1980s IBM said that they were no longer going to produce products and were going to provide consulting services instead. Google and Facebook focused on the end user. In the end, some banks will do just that. Some will just be third parties. To put it another way, some will act as conduits for the infrastructure and some will concentrate on servicing the end user.
Then there's a brand question. How do you position your brand? It's the Apple v Nokia conundrum - what is going to be the cachet that makes you different? We don't know yet.
Q: Do you think that most private banks will eventually plump for one side or the other, or will they try to straddle the divide?
A: It's hard to tell. I think that private banks will always be more customer-focused, so they'll put less emphasis on the product. EAMs will be moving into open banking. I think that that's where open banking takes you. If you look at intermediary platforms like Amazon, you can buy anything from a stamp to a TV and some banks may adopt a similar approach.
Q: What other trends in this area are you noticing?
A: There is the issue of data privacy and the GDPR. This has not been resolved yet. There is a natural tension between being open and having your data safe and secure. Data and data privacy will become more of a 'thing' as open banking grows, but also how do you change the culture of the HNW client and make it more open? Things like the Common Reporting Standard encourage a culture shift which encourages open banking because it is removing obstacles to it.