FCA sues investment advisory firm, alleging unlicensed activity
Chris Hamblin, Editor, London, 28 April 2020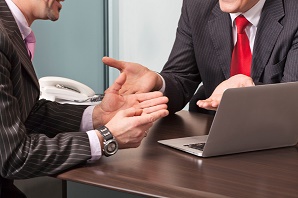 The UK's Financial Conduct Authority has commenced proceedings in the High Court against 24HR Trading Academy Ltd and its sole director, Mohammed Fuaath Haja Maideen Maricar.
The regulator alleges that from 2017 onwards, the firm and/or Maricar have been giving retail customers advice about investments, arranging deals for them in investments and engaging in financial promotions without its permission.
The FCA alleges that Mr Maricar has been "knowingly concerned in" 24HTA's contraventions.
The firm/Maricar transmitted 'trading signals' and recommended investments to clients in other ways on WhatsApp and other social media platforms. The FCA says that the business told them that they would make significant profits if they followed these trading instructions. It also induced consumers to sign up with a 'partnered' broker to place their trades, generating commissions for itself in addition to the monthly payments from clients for the signals.
A court has issued an interim injunction to stop these activities at the FCA's behest, freezing the defendants' assets to the value of £624,311. The FCA wants the courts to make further orders, including a judicial declaration that the defendants performed regulatable activities without permission, preventing them from carrying out these activities in the future. Another order on the FCA's list, not yet granted, is an order of restitution to distribute the defendants' frozen assets to consumers who suffered.