FCA allows firms yet more wiggle room
Chris Hamblin, Editor, London, 30 April 2020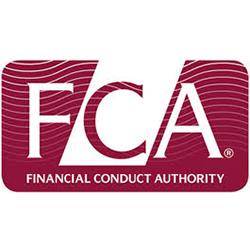 Noting that the firms that it regulates are beset by bureaucratic difficulties, the UK's Financial Conduct Authority has temporarily relaxed a few more of its rules regarding the information that they must send it.
The regulator is allowing a one-month delay for the following returns that firms must send it in accordance with the SUP 16 part of its rulebook: COR001A (Own funds); COR001B (COREP Leverage Ratio); COR002 (COREP LE); COR003 (COREP NSFR); COR005 (Asset Encumbrance); FRP001 (FINREP); FSA004 (Breakdown of Credit Risk Data); FSA005 (Market Risk); FSA007 (Operational Risk); FSA008 (Large Exposures); FSA014 (Forecast Data from Firms); FSA017 (Interest rate gap report); FSA018 (UK integrated group - Large Exposures (UK integrated group)); FSA019 (Pillar 2 Information); FSA055 (Systems and Controls Questionnaire); REP005 (High Earners Report); and RMA-D2 (Financial Resources).
There can be a two-month delay for FIN-A (annual report and accounts) and firms can avoid submitting their Employers' Liability Register compliance returns entirely if they so choose.
As regards other parts of the rulebook, the regulator is allowing a two-month delay for: annual financial reports (as required under Disclosure Guidance and Transparency Rules); credit union complaints returns (CREDS 9 Annex 1R); complaints returns (DISP Annex 1R); claims management companies complaints returns (DISP 1 Annex 1AB); and key data from claims management companies (CMC001).