Chinese regulator investigates CITIC for improper disclosure of HNW's account information
Chris Hamblin, Editor, London, 13 May 2020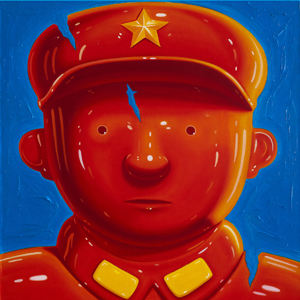 The China Banking and Insurance Regulatory Commission is investigating claims that China CITIC Bank revealed the details of a HNW client's accounts to others without his permission. Some press reports pinpoint Chi Zi, aka Wang Yuechi, a famous Chinese talk-show host and stand-up comedian, as the account holder.
China CITIC Bank Corporation Ltd owns CITIC International Financial Holdings Ltd, which owns 75% of China CITIC Bank International Ltd, which has a private banking centre in Queensway in Hong Kong.
The regulator has not named the individual or the illegitimate recipient of his information. Parts of the press, however, say that the incident happened in March, when a branch in Hongkou gave Wang Yuechi's details to the Shanghai media firm of Xiaoguo Wenhua. Indeed, according to Sixthtone, Wang (whose stage name is Chi Zi) recently said that the bank gave the firm, which apparently used to employ him, information about two years of his transactions. He, meanwhile, was reportedly in dispute with it about the non-payment of monies that he thought that he owed him.
The online magazine Shine quotes Wang as writing to his former employing company on one of the biggest social media platforms in China: "You didn't have my ID card, nor my debit card, and there is also no search warrant by any legal authority, so how could you get my personal information from a bank?"
The report states that he claims to have called the bank to ask it to explain its disclosure of his details to the company, only to be told that "they did this to satisfy the requests from a VIP client."
Reports of the regulator's announcement suggest that the CBIRC's consumer protection office is looking into the possibility that China CITIC Bank not only broke China's banking laws and its own regulations but also infringed the person's (possibly Wang's) rights to the protection of his data from sharp practice and laws passed to help consumers.
According, once more, to Sixthtone, the bank has now dismissed a branch manager for the alleged indiscretion. China CITIC Bank did not respond to emails by press time.