Otting to step down at OCC
Chris Hamblin, Editor, London, 21 May 2020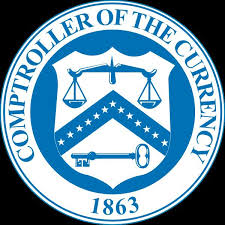 US Comptroller of the Currency Joseph Otting will step down from office on 29 May and his first deputy and chief operating officer Brian Brooks will become the acting comptroller.
During his tenure, Otting rationalised capital and liquidity rules to allow the banks to better serve their customers while remaining safe and sound. The OCC also tinkered with the ways in which banks comply with the Bank Secrecy Act 1970. In addition, the OCC revised rules that drew their authority from the Dodd-Frank Act.
The OCC also increased funding for training under Otting, reducing operating costs by more than US$156 million and passing on those savings to banks and savings associations by reducing charges by 20% over two years. 3,600 people work there. The agency has existed for 157 years.
Before Brooks joined the OCC, he worked at Coinbase as its chief legal officer. He also served on the board of Fannie Mae after March 2019 and the board of Avant.