Guernsey FSC introduces fast-track applications for inward-bound fund managers
Chris Hamblin, Editor, London, 14 June 2020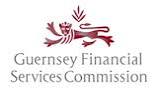 The regulator of Guernsey, the specialist alternative funds jurisdiction, has introduced a fast-track system for migrations of investment funds and their managers into the island.
The jurisdiction is making much of the fact that the European Union and the Organisation for Economic Co-operation and Development have white-listed it. The new fast-track application regime for managers of Overseas Collective Investment Schemes introduced by the Guernsey Financial Services Commission will make it simpler to apply for a Guernsey licence, with consent to migrate and the licensing process happening within a 10-day review period.
The commission has a suite of fast track application regimes, including registered funds and private investment funds, with each application based on declarations from a licensed administrator.
GFSC Director General William Mason said: "We have been informed that some managers with already-established good-quality funds may wish to redomicile to the Bailiwick. We hope that these managers will find the fast track we are launching today helpful."
The Guernsey Investment and Funds Association (GIFA) was involved in the development of the new regime. Its president, Christopher Jehan, said: "Our members have already seen a significant number of inquiries following the introduction of substance requirements. This new regime demonstrates our ongoing ability to react to the needs of our potential clients – it is a very welcome development and I am sure [it] will be well-used."