New rules on the stocks for Indian IAs
Chris Hamblin, Editor, London, 16 July 2020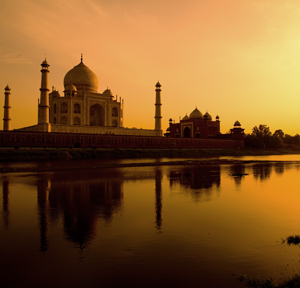 The Securities and Exchange Board of India is changing the SEBI (Investment Advisors) Regulations 2013 in order to segregate advisory and distributive activities at the level of clients. The aim is to avoid conflicts of interest and also to allow individuals to register as investment advisors or IAs.
An individual will soon have the option of registering as an investment advisor or of providing distribution-related services as a distributor. Meanwhile, a non-individual investment advisor is to have "client-level segregation at group level for investment advisory and distribution services and maintain an arm's-length relationship between its activities by providing advisory services through a separately identifiable department or division."
Investment advisors are to be allowed to provide implementation services (execution) through direct schemes/products in the securities market. However, no consideration can be received, directly or indirectly, at investment adviser's group or family level for these services.
A mandatory agreement is to be "entered between an investment adviser and the client for ensuring greater transparency with reference to advisory activities."
The fee charged by the investment advisor for providing advice from a client is to be in a manner specified by SEBI.
SEBI is stiffening the "eligibility criteria" for registration as an investment advisor, including a net-worth requirement of Rs 50 lakhs (5 million rupees or US$66,500) for non-individuals and Rs 5 lakhs (500,000 rupees or US$6,650) for individuals.
An individual investment advisor or a principal officer of a non-individual investment advisor will have to have a more stringent professional or post-graduate qualification in relevant subjects and five years' relevant experience, although 'grandfathering' (the automatic inclusion of existing people without the need to gain more qualifications) will take place.
Individuals registered as investment advisors whose clients exceed 150 in total will have to apply for registration with SEBI as non-individual IAs.
All this comes after a SEBI circulated a consultative paper in January. The SEBI board then approved the proposals which included amendments to the aforementioned SEBI (Investment Advisors) Regulations 2013. To give effect to these proposals, the Securities and Exchange Board of India (Investment Advisors) (Amendment) Regulations 2020 have been "notified," i.e. published in the Official Gazette. They will come into force 19 days after the date of their publication, a date which Compliance Matters has not been able to ascertain.
SEBI will issue separate guidelines in a subsequent circular to deal with key terms and conditions of an Investment Advisory Services agreement, modes of charging fee and periodicity.