ASIC releases fresh complaint-handling guidelines
Chris Hamblin, Editor, London, 6 August 2020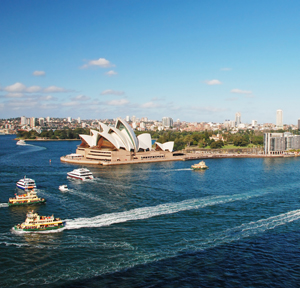 The Australian Securities and Investments Commission has updated its rules that govern the way in which financial firms deal with complaints from consumers in line with their internal dispute resolution (IDR) procedures, which the regulator obliges them to have in place.
Complaints handling is the first step in the internal dispute resolution process - so-called because ASIC has given it a formal title - and the regulator looks on every financial firm's approach to complaints as a meaningful measure of how well it looks after its customers. It also obliges every firm to be a member of the Australian Financial Complaints Authority or AFCA.
Regulatory Guide 271, entitled Internal dispute resolution, has been released after the regulator has consulted the industry extensively. It is also based on findings from IDR-related on-site visits last year at NAB, ANZ, CBA, Westpac and AMP.
RG 271 does the following.
It introduces shorter timeframes for responses to complaints, including superannuation complaints.
It sets out the information that firms must include in written IDR responses to allow consumers to decide whether to press on with their complaints.
It sets out new time-related requirements for "customer advocate reviews of appeals against IDR decisions."
It illustrates the ways in which firms can deal with representatives who are not acting in consumers' best interests.
There is to be a period of transition. The standards, requirements and guidance in the new guide apply to complaints received by financial firms on or after 5 October 2021. ASIC adds: "We acknowledge that some of the IDR reforms in this guide represent change for some financial firms. Firms will need to undertake internal capacity building, establish clear lines of reporting and accountability, develop processes and systems and upskill staff who are responsible for dealing with complaints."
ASIC will publish a legislative instrument alongside RG 271 which clarifies the enforceable IDR standards and requirements.
In the coming months, ASIC will ask the industry more questions about the IDR data reporting regime, which was passed into legislation in 2018.
The regulator has not forgotten to punish the firms that it surveyed for their faults. It states, somewhat ominously, that it is "following up with each of the firms that were subject to supervisory on-site visits about the changes they are making to improve IDR outcomes."