SFC restricts accounts at China Gather Wealth
Chris Hamblin, Editor, London, 17 August 2020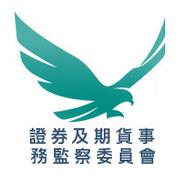 The Securities and Futures Commission of Hong Kong has issued restriction notices to China Gather Wealth Financial Company Ltd and another brokerage which prohibit them from dealing with or processing certain assets held in accounts which are beneficially owned by their HNW client.
The client suspected of "committing misconduct and breaching his duties towards a listed company." The other brokerage is Power Securities Company Ltd. China Gather Wealth was founded in 2001 and was formerly known as Fordjoy Securities and Futures Ltd. Mr Shu Ming Yuen owns three-quarters of its shares.
The SFC is not investigating either China Gather Wealth or the other company, both of which have been co-operative. The restriction notices do not affect them or their other clients but they do prohibit them from disposing of or dealing with certain assets in the relevant accounts without its prior written consent. Both brokerages are also required to notify the SFC if they receive any instructions from the client.