SEBI relaxes timelines for depositaries
Chris Hamblin, Editor, London, 17 August 2020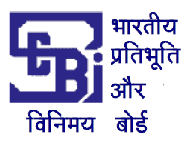 To help firms cope with the continuing chaos caused by the Coronavirus, the Securities Board of India has prolonged the times it expects to wait for various submissions and applications. Its reforms are aimed at all depositories, depositary participants (DPs) through depositories, registrars and KYC registration agencies.
SEBI has put off the submission of know-your-customer (KYC) application forms and supporting documents from clients on its system of KRA within ten working days. It has allowed depositories/DPs a time period of 15 days after 30th September to clear the backlog.
For the redress of investors' grievances, the transmission of securities and the closure of dermat accounts, the period of exclusion shall be from 23rd March until 30 September. A 15-day time period after 30 September is allowed to depositaries/DPs for the purposes of clearing the backlog.
For systems audits that are carried out every year, the deadline is 30 September for the financial year ended 31 March.
The submission of half-yearly Internal Audit Reports (IARs) by DPs for the half year ended 31 March has been delayed until 30 September.
SEBI has put off the need for issuers and registrars to issues and share transfer agents (RTAs) to process demat request forms from March to 20th September, although this last is of little interest to wealth managers.