CII and CISI to move in together
Chris Hamblin, Editor, London, 7 September 2020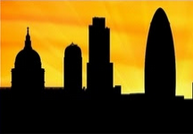 Two of the largest trade bodies in the world of financial services have announced today that they will occupy space on the same floor of the prestigious 'Walkie Talkie' office building in London. Both are 'accredited bodies' or ABs that organise CPD points and training for financial advisors in accordance with the UK's Retail Distribution Review.
Commenting long ago on the job of the CISI in regulation, Ruth Martin, its head in 2014, told Compliance Matters: "One of the things about being an AB is that when we are regulated, the FCA sets down the fundamental parameters of that regulatory relationship. For statements of professional standing or SPSes, we have to make sure that people we issue them to are entitled to have them. I think it's important to be able to undertake roles that a regulator needs to be undertaken in the area. If the regulator needs professionalism, we are a professional body and should support the growth of professionalism. We show that our way of undertaking that professionalism is in line with what the regulator thinks. It makes us look like a serious body."
The Chartered Institute for Securities and Investment and the Chartered Insurance Institute have both reconsidered their occupation of properties in the light of the pandemic and have come to the conclusion that the CII ought to sub-let part of its office space at 20 Fenchurch Street (known as the 'Walkie Talkie' Building) to the CISI early next year.
These are two not-for-profit chartered bodies which insist that they never compete with one another. Both are members of the Chartered Body Alliance and say that their comradeship under the same roof will usher in "a new era."
The CISI intends to 'remodel' its existing space (i.e. shift chairs and tables about) in the building to create a new physically separate office for the CII, which is to take up a lease of five years. This will be the main headquarters for both international organisations.
The CII and CISI will remain legally separate, even though a CII spokesman told Compliance Matters that they were looking forward to a good deal of "intellectual sharing."
The CII currently has offices in South Woodford and Lombard Street in central London. It will vacate both premises by the end of December.
The CISI will embrace a new way of working, with its London-based staff splitting their time between working in the office and working remotely.
The CII has already established an "anytime, anywhere" approach to working - the very thing that has allowed this new strategy to take place.
Simon Culhane Chartered FCSI, the CEO of the CISI, spoke for many organisations when he extolled the new-found virtues of working remotely: "This is collaboration and co-operation in action and a great opportunity for both organisations. During 2020 we have learnt the benefits of our staff being able to work remotely and how this positively contributes to productivity and well-being. Therefore we have taken a decision to remodel our existing property footprint by creating two separate offices on our floor. We are delighted that this change has offered us a positive new opportunity."
Sian Fisher, the CEO of the CII, referred to the CISI as "Our sister professional body."