FinCEN promulgates rule to extend AML programmes
Chris Hamblin, Editor, London, 18 September 2020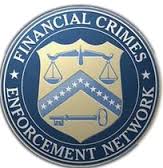 The US Financial Crimes Enforcement Network has issued a final rule that sets minimum standards for anti-money-laundering (AML) programmes for banks that lack a federal functional regulator. FinCEN expects one unnamed private bank to have to conform, along with about 297 state-chartered non-depository trust companies.
FinCEN is issuing a final rule (not in force yet) implementing sections 352, 326 and 312 Uniting and Strengthening America by Providing Appropriate Tools Required to Intercept and Obstruct Terrorism Act 2001 (USA PATRIOT Act) and removing the AML programme exemption for banks that lack a federal functional regulator. The idea behind the rule is to ensure that all banks, regardless of whether they are subject to federal regulation and oversight or not, have to run AML programmes and that Bank Secrecy Act (BSA) coverage is consistent throughout the banking industry. When it comes into force, it will extend customer identification programme (CIP) requirements and beneficial ownership requirements to those banks not already subject to them.
The effective date is 16 November 2020. The compliance date for AML programmes, CIPs and beneficial ownership requirements for banks that lack a federal functional regulator is 15 March 2021.
Section 352 USA PATRIOT Act requires a financial institution to establish an AML plan of action or "programme" that, at a minimum, ensures: (i) the development of internal policies, procedures, and controls; (ii) the designation of a compliance officer; (iii) training for employees; and (iv) an independent audit function to test it. Section 352 also authorises FinCEN to prescribe minimum standards for AML programmes.
Section 326 requires FinCEN to require financial institutions to establish CIP procedures for account opening that oblige them to: (i) verify the identity of any person who wants to open an account; (ii) keep records of the information used to verify the person's identity; and (iii) determine whether the person appears on any governmental terrorist lists.
Section 312 requires each US financial institution that manages a correspondent account or a private banking account in the United States for a non-US person to subject such accounts to certain AML measures.
According to the US Office of Financial Regulation, a non-deposit trust company is a corporation which acts as a trustee, fiduciary or agent for HNWs in the administration of trust funds, estates, custodial arrangements, stock transfer/registration and other related services. It may also engage in fiduciary investment management functions and estate planning.