SFC fines Bank of East Asia HK$4.2 million for not segregating clients' accounts
Chris Hamblin, Editor, London, 18 September 2020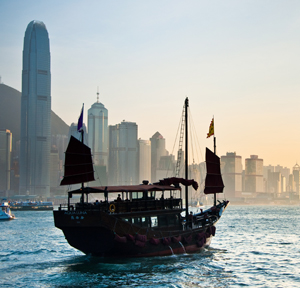 The Securities and Futures Commission of Hong Kong has publicly reprimanded the Bank of East Asia, a prominent private bank, and fined it HK$4.2 million (US$538,000) pursuant to section 196 Securities and Futures Ordinance for failing to segregate its clients' securities from proprietary securities into separate accounts maintained at two external custodians.
The Bank of East Asia offers its private clients custodial services, forex, multi-currency term loans, securities financing services, investment advisory services, dealing in bonds, equities and currencies and structured and treasury products, alongside family trust and estate planning, insurance services and the formation of local and offshore private investment companies. It has corporate customers also.
Section 5(1) of the Client Securities Rules requires an intermediary (or associated entity) which receives any client's securities to ensure that they are deposited in safe custody in a segregated account (a trust or client account) established or maintained in Hong Kong by the intermediary or associated entity for the purpose of holding clients' securities with an authorised financial institution, an approved custodian or other intermediaries licensed for dealing in securities, as soon as reasonably practicable.
Between November 2015 and January 2016, the Hong Kong Monetary Authority conducted an on-site inspection (Hong Kong follows the American tradition and calls them 'examinations') and expressed concerns about the bank's non-compliance with section 5(1). The bank sent the HKMA a report about it in December 2016. The SFC (the more active of the two regulators) investigated and found that the bank had failed to segregate its clients' securities and proprietary securities in accounts that it had at two external custodians, Central Clearing and Settlement System (CCASS) and Sumitomo Mitsui Banking Corporation in Tokyo (SMBC), between April 2003 and December 2016.
Although the bank opened a custodial account and a number of sub-accounts with CCASS in May 1992 for the purpose of safekeeping its clients' securities and proprietary securities, it failed to segregate those securities and instead kept them together in one account. The bank then opened two accounts at SMBC in January 2003 and did the same.
The SFC says that the bank has broken section 5(1), along with General Principles 7 (on compliance) and 8 (on client assets) and paragraphs 11 (on the handling of client assets) and 12.1 (on compliance in general) of the code of conduct to which all firms that the SFC regulates must adhere.