MFSA throws Satabank into liquidation
Chris Hamblin, Editor, London, 4 November 2020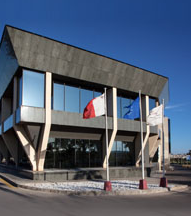 Having suspended Satabank, which had a private banking function, in 2018, the Maltese Financial Services Authority has appointed Dr Richard Galea Debono as its controller with the brief of winding it up.
On 20 October, as previously reported, the regulator froze the bank's assets, instructing the accountancy firm of EY (acting as an administrator or 'competent person') to take charge of the assets, assume control of the bank's business and carry on various functions.
The regulator originally declined to state its reason for ordering Satabank to refrain from taking further deposits and onboarding new customers in 2018 but, as Compliance Matters suspected, it has emerged that the MFSA was taking action against signs of money laundering on an epic scale. EY reportedly found 300 reports of suspicious transactions at Satabank worth in excess of €130 million. The MFSA slapped a fine of €3 million on the bank in June last year, but the authorities have not charged any of its officers with any offences, to the bemusement of some.
In case our readers would like to check for the presence of Satabank's owner and officers on their books, the International Consortium of Investigative Journalists reports the following.
Anthony Paris - judicial representative, secretary, legal representative.
Christo Georgiev Georgiev - the Bulgarian owner.
Christoph Bockle (or, in other accounts, Boeckle) - director, judicial representative, legal representative.
Herbert Weininger - director and legal/judicial representative.
Mario Gauci - director and legal/judicial representative.
Signia Holding - shareholder.
In June of this year the European Central Bank, Malta's bugbear in recent years, decided to withdraw the banking licence of Satabank plc because it had seen no financial accounts or any independent audit of the bank under the control of the MFSA and EY for almost two years. Satabank had 7,173 clients, who between them owned €311.3 million in their now-frozen accounts.
Satabank has written: "The ECB was practically forced to adopt this decision because after the two-year management of the bank by the MFSA and the competent person [EY] charging the bank with excessive fees by them (€689 per hour), the capital of the bank fell below the minimum required by law without the knowledge of the shareholders or former directors of the Bank. The decision of the ECB is in breach of the EU law and will be appealed before the courts of the EU."