GFIN invites financial firms to participate in cross-border testing
Chris Hamblin, Editor, London, 6 November 2020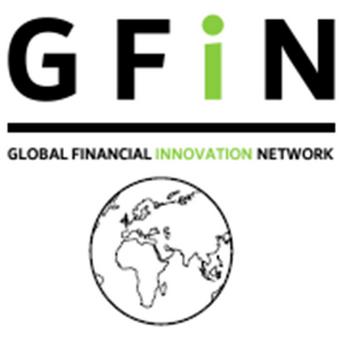 The Global Financial Innovation Network or GFIN is asking firms to use it to apply to test innovative financial products, services, business models or regulatory technology in more than one country or jurisdiction.
The GFIN is a network of dozens of national regulators that work together and share their experience of "financial innovation" (the universal regulatory jargon for new IT) in their respective markets. They also share developments in RegTech/SupTech and provide firms with an environment in which to try out cross-border "solutions" (the term that software vendors use, which opens the door to speculation that the regulators might have been "captured" by these special interests).
Twenty-three regulators in five continents are participating in this cross-border testing initiative, which builds on the lessons that various people have learnt as a result of the GFIN's 2019 cross-border testing pilot. It aims to help firms to test their financial products, services, business models or regulatory technology. Any financial firm that wants to participate ought to apply to its regulator, if it appears on the list below.
Members of the GFIN are: the Abu Dhabi Global Market (ADGM) of the United Arab Emirates; the Alberta Securities Commission of Canada; the Australian Prudential Regulation Authority (APRA); the Bank of Lithuania; the Bangko Sentral ng Pilipinas; the Bermuda Monetary Authority; the British Columbia Securities Commission; the Capital Markets Authority of Kenya; the Capital Market, Insurance, and Savings Authority (CMISA) of Israel; the Central Bank of Eswatini in Swaziland; the Central Bank of Kenya; the Central Bank of the United Arab Emirates; the Centrale Bank van Curaçao and Sint Maarten; the Comision Nacional Bancaria y de Valores (National Banking and Securities Commission or CNBV) of Mexico; the US Commodity Futures Trading Commission (CFTC); the Commission de Surveillance du Secteur Financier (CSSF) of Luxembourg; the US Federal Reserve Board; the US Financial Industry Regulatory Authority (FINRA); the Financial Services Commission Mauritius (FSC); the Financial Services Regulatory Authority of Ontario; the Financial Supervisory Commission Taiwan; the Financial Superintendence of Colombia; the US Federal Deposit Insurance Corporation (FDIC); the Gibraltar Financial Services Commission; the Hong Kong Insurance Authority; the Isle of Man Financial Services Authority; the Israel Securities Authority; the Jersey Financial Services Commission; Magyar Nemzeti Bank (Central Bank of Hungary); the Malta Financial Service Authority; the National Bank of Georgia; the New York State Department of Financial Services (NYDFS); the United States Office of the Arizona Attorney General; the US Office of the Comptroller of the Currency (OCC); the Ontario Securities Commission; the Securities and Commodities Authority, UAE (ESCA); the US Securities and Exchange Commission (SEC); the Nigerian Securities and Exchange Commission; the Securities Commission of the Bahamas; the Securities and Exchange Commission of Brazil (CVM); the Seychelles Financial Services Authority; the South African Reserve Bank (SARB); the West Virginia Division of Financial Institutions; and the Wyoming Division of Banking.