FCA presses AML charges against NatWest
Chris Hamblin, Editor, London, 16 March 2021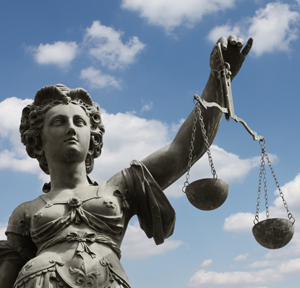 The UK's Financial Conduct Authority has opened criminal proceedings against National Westminster Bank, accusing it of breaking the Money Laundering Regulations 2007. This is the FCA's first criminal prosecution in respect of those regulations and its first against a bank.
The FCA alleges that NatWest failed to comply with regulations 8(1), 8(3) and 14(1) between 11 November 2011 and 19 October 2016.
Regulation 8(1) obliges every firm to monitor its business relationships "ongoingly." The regulations defined "ongoing monitoring" as the scrutiny of transactions undertaken throughout the course of the relationship (including, where necessary, the source of funds) to ensure that they are consistent with the bank's knowledge of the customer, his business and risk profile, and the keeping of information that it has obtained "for the purpose of applying customer due diligence measures up-to-date." Regulation 14 outlines all the things that ought to lead to "enhanced ongoing monitoring" and "enhanced customer due diligence" or ECDD.
These regulations require the firm to determine, conduct and demonstrate risk sensitive due diligence and ongoing monitoring of its relationships with its customers for the purposes of preventing money laundering.
The case arises from the handling of funds deposited into accounts operated by a customer of NatWest's that was incorporated in the UK. The FCA alleges that increasingly large cash deposits were made into the company's accounts. It is alleged that around £365 million was paid into the customer's accounts, of which around £264 million was in cash.
It is alleged that NatWest's systems and controls failed to scrutinise this activity properly.
Representatives of NatWest are scheduled to appear at Westminster Magistrates' Court on 14 April. NatWest is a subsidiary of NatWest Group Plc (formerly the Royal Bank of Scotland Group plc).
The FCA has not charged any individuals as part of these proceedings. It is prosecuting NatWest under regulation 45, which states that anyone (in this case a bank) who fails to comply with regulation 7(1), (2) or (3), 8(1) or (3), 9(2), 10(1), 11(1)(a), (b) or (c), 14(1), 15(1) or (2), 16(1), (2), (3) or (4), 19(1), (4), (5) or (6), 20(1), (4) or (5), 21, 26, 27(4) or 33, or a direction made under regulation 18, is guilty of an offence and liable on summary conviction to a fine. Interestingly, if the court in question convicts the bank, no regulatory agency will be allowed to force it to pay a civil penalty, according to regulation 42.