West Virginia attorney general opposes SEC over ESG
Steven Lofchie, Cadwalader Wickersham & Taft, Partner, New York, 27 March 2021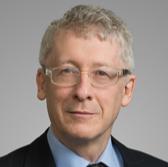 In a letter to the US Securities and Exchange Commission, West Virginia Attorney General Patrick Morrisey raised concerns and opposition to Acting Chair Allison Herren Lee's policy of compelling public companies to disclose information about environmental, social and governance-related matters.
Morrisey complained about Lee's recent speech which indicates that she wants the SEC to publish regulations to compel public companies to make a variety of disclosures relating to ESG matters that go beyond matters related to financial performance.
Morrisey argued that the US Constitution's First Amendment's 'protections' regarding compelled speech are inconsistent with Lee's proposals. He stated that such disclosures must (i) advance a compelling government issue, (ii) be directly and substantially related to advancing that end and (iii) use the least restrictive means. He stated that strict scrutiny applies to the type of "content-based speech regulation" at issue with regard to ESG disclosure, as per the decisions in Reed v. Town of Gilbert (2015), NIFLA v. Becerra (2018) and Barr v. Am. Ass'n of Political Consultants, Inc. (2020).
Mr. Morrisey asserted that:
the satisfaction of demand among investors for ESG disclosure does not qualify as a "compelling government interest";
the requirement of ESG disclosure would not "directly and substantially serve that end"; and
the SEC would be "hard-pressed" to prove that ESG disclosure constitutes the least restrictive means by which investors can obtain ESG information, considering that private competition already yields "a vast amount of voluntary statements on a host of [ESG] issues."
Mr. Morrisey urged the SEC to concentrate on its main mission of requiring firms to make statements that are significant for future financial performance - not statements that "needlessly transform securities enforcement into political activism."
Acting Chair Lee's comments about disclosure suggest that she wants to support regulatory actions that not only raise people's concerns about the First Amendment (by, for example, taking actions that might discourage advertising on disfavored shows), but also by potentially making the SEC a political animal by using those disclosure requirements in such a way as to determine which candidates for office may be deemed to be sufficiently 'ESG-favourable.'
* Steven Lofchie can be reached at Steven.Lofchie@cwt.com