FINRA fines SpeedRoute US$310,000 for bad market manipulation controls
Chris Hamblin, Editor, London, 12 May 2021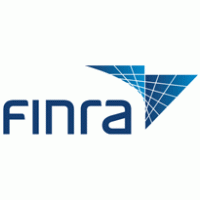 The US Financial Regulatory Authority has censured and fined a provider of services to broker-dealers' customers for failing to do enough to watch out for potentially manipulative activity.
FINRA says that between 1 October 2014 and 17 August 2017, SpeedRoute failed to set up and maintain a supervisory system, including supervisory procedures, that was good enough ("reasonably designed") to prevent market manipulation, especially in the form of layering, spoofing and prearranged and wash trades.
The firm's written supervisory procedures did not include a description of supervisory reviews for potentially manipulative trading activity. The procedures did include a list of real-time monitoring features and post-trade reports available to the firm, but they did not say how the firm should use the reviews to spot manipulation.
Some of the checking was done by one person who looked at the trade blotters. The regulator found this to be inadequate as SpeedRoute routed an average of approximately 10 million orders per day.
Between 6 September 2017 and 6 March 2018, SpeedRoute allegedly failed to comply with Securities Exchange Act Rule 15c3-5 which obliges it to establish, monitor and amend customer credit limits and conduct annual reviews and certifications of the effectiveness of its market access risk management controls and supervisory procedures.
Because of all this, the regulator says that SpeedRoute broke NASD Rule 3010 (for conduct prior to 1 December 2014), FINRA Rule 3110 (for conduct on or after 1 December 2014), section 15(c)(3) Securities Exchange Act 1934, Exchange Act Rule 15c3-5(c)(1)(i) and 15c3-5(e), and FINRA Rule 2010.
In addition, between September 2014 and November 2020, SpeedRoute submitted more than 1.1 billion reports to the Order Audit Trail System (OATS) with incorrect codes in certain fields, also failing to draft up and enforce procedures that were reasonably designed to achieve compliance with its obligations to make these reports. As a result, it broke FINRA Rule 7450, FINRA Rule 3110 (for conduct on and after 1 December 2014) and NASD Rule 3010 (for conduct prior to 1 December 2014), and FINRA Rule 2010.
SpeedRoute, regulated since 2000, provides market access and routing/execution services to broker-dealers' clients on an agency basis and does not engage in proprietary trading. The firm has 17 registered representatives and its principal place of business is the financial centre of New York. To placate FINMA it has signed a letter of acceptance, waiver and consent without admitting or denying FINRA's findings. It has, however, signed away its right to deny the charges or to make any statement that is inconsistent with the letter.