DoJ indicts two for defrauding more than 20 investors
Chris Hamblin, Editor, London, 1 June 2021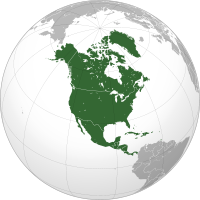 A US federal indictment charging a man from the District of Columbia and a woman from Connecticut with perpetrating an advance fee and investment fraud scheme that defrauded more than 20 HNW victims of more than US$2 million has been unsealed in DC.
Paul Maucha, 56, and Melisa Shapiro, 63, allegedly operated their scam through a shell company called American Eagle Services Group (AESG) that they controlled, all the while lying about the company, its assets and its access to money and capital.
The pair allegedly enriched themselves by falsely promising to provide HNW victims with financing, surety bonds and investment opportunities through AESG and related entities in exchange for advance fees. They purportedly fooled their HNW targets into thinking that AESG could make multimillion-dollar loans to them and convinced them to pay refundable "commitment fees" or "due diligence deposits" before benefiting from the loans in question. The pair allegedly spent the fees paid by the investors and therefore did not have the funds to issue refunds when they failed to fund the promised loans.
In addition, Maucha and Shapiro allegedly induced victims to give AESG money for placement in a high-yield investment programme and then misappropriated large portions of the monies. The DoJ says that they also borrowed funds from at least one investor on the back of false promises.
The authorities have charged Maucha and Shapiro with one count each of conspiracy to commit wire fraud, three counts each of wire fraud and two counts each of engaging in monetary transactions in criminally derived property. Both face a maximum of 20 years' imprisonment for the conspiracy and wire fraud counts and up to 10 years for each count of engaging in monetary transactions in criminally-derived property.