Regulation to cause IFAs to outsource more AuA
Chris Hamblin, Editor, London, 15 August 2016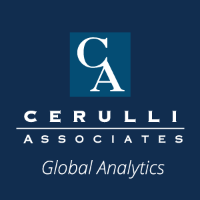 Regulation is causing the United Kingdom's independent financial advisors to outsource a greater percentage of assets under administration, according to the research firm of Cerulli Associates.
IFAs in the United Kingdom will outsource the investment management of a larger share of assets in 2017 than this year, with regulation being one of the main causes, according to the latest issue of The Cerulli Edge Europe Edition.
Respondents to the survey outsourced the investment management of, on average, 41.4% of AuA in 2015, rising slightly to 41.7% this year. Next year, however, the IFAs expect the figure to climb to 45.9%.
Cerulli has written: "Following the Retail Distribution Review, merger and acquisition activity in the financial advice and wealth management market increased exponentially. It is now slowing, revealing an industry divided between large, multiservice advisor and wealth management companies and small, traditional, independent advisors. The smaller players are more likely to have to outsource investment allocation."
"One of the key attractions of outsourcing from a client perspective is the potential to share the cost of change arising from new regulations."
The popularity of DFMs
Almost two-thirds (64.4%) of the IFAs outsourced AuA to discretionary fund managers, followed by multi-asset funds and multi-manager/funds-of-funds, each of which were used by 53.3% of the advisors. More than one-third of IFAs (35.6%) outsourced AuA to platforms' model portfolios, with only 2.2% using robo-advisors.
Cerulli's analysis of the average management fees for outsourced investment services found that they ranged from 86.8 basis points for multi-manager/funds-of-funds to 63.2 for platforms' model portfolios."
Cerulli believes that in this regulatory climate fund managers that want to drum up business from IFAs should "either offer complete portfolio solutions or sell into investment firms providing such solutions, to gain IFA business indirectly."
Asset managers are concentrating more and more on 'best execution' in foreign exchange. Advances in their analysis of transactions, their knowledge of pricing and distribution and their access to additional expertise are some of the factors behind this.
Leaning to the green

Judging from Cerulli's literature, private customers are not expecting asset managers to do more to take into account environmental, social and governance criteria, but institutional customers are.
Cerulli Associates conducted its research in this area in partnership with Investment Week and Professional Advisor.