FINMA clarifies attitude to insolvency regulation
Chris Hamblin, Editor, London, 10 April 2018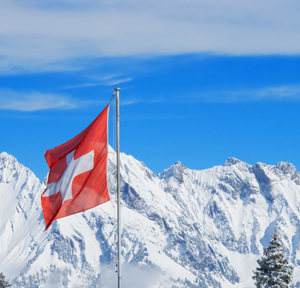 When a Swiss bank becomes insolvent, the regulator FINMA is empowered to hold off the termination of contracts for a while. It has now made its expectations regarding the process clearer.
Swiss banks may agree new financial contracts or amendments to existing financial contracts which are governed by foreign law or a foreign jurisdiction only if the counterparty recognises a stay on termination of contracts by FINMA in accordance with article 30a Banking Act, according to the regulator.
Under article 61a FINMA Banking Insolvency Ordinance, phase 1 of this requirement came into force on 1 April for contracts with domestic and foreign banks and securities dealers. Phase 2, for contracts with other counterparties, will come into force on 1 October.
The amended Banking Ordinance (article 12 para 2) that came into force on 1 January 2016 says that Swiss banks and securities dealers can only sign new contracts under foreign law or with a foreign place of jurisdiction with counterparties that contractually recognise FINMA's power to order a stay on early termination rights. Any such stay is intended to ensure the continuation of crucial contractual relationships in a financial crisis.
FINMA is asking banks to contact 'phase 2 counterparties' at an early stage. Each must:
be able to provide FINMA with detailed information about its preparations for compliance;
be able to show that it is making progress;
terminate a contractual relationship or halt trading, after issuing a warning, if a counterparty "definitively refuses" to accept a contractual amendment.