Beware of fake inspector, says ESMA
Chris Hamblin, Editor, London, 13 April 2018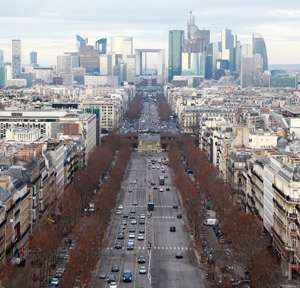 A man called Edward Stewart is posing as an inspector for the European Securities and Markets Authority, according to the super-regulator.
ESMA says that Stewart is using its identity and logo, adding that "this individual is presenting himself as an employee of ESMA conducting investigations in order to steal personal data and convince the potential victims to transfer money."
Stating, in its characteristically other-worldly manner, that it has "lodged a complaint before the police," ESMA has published a handy list of Stewart's opening conversational gambits. These include: "My name is Edward Stewart, the one you spoke to yesterday over the phone. This is about the in-depth investigation that we are conducting. Our investigation started off two years and three months ago. Now, if you can provide us any proof such as receipts, or declaration of deposits..."
When writing to his victims, he signs off with a fabricated ESMA e-mail signature, sometimes adding: "Sincerely yours, Edward Stewart, Contact Number +33975181294, Investors Protection and Intermediaries, Standing Committee Department." (None of this data is true.)
There is another handy list of tips for compliance officers. They ought to:
check to see whether any e-mails they receive from Stewart (or whatever name he is using now) are genuine;
tell the boss;
contact ESMA if they suspect anything; and
call the police.
They should bear in mind that ESMA has an office in Paris and nowhere else; that all its emails end with the address @esma.europa.eu; and that its telephone number always begins with the prefix +33 for France - no other prefix is valid.
ESMA's official website can be found at www.esma.europa.eu