Pilatus Bank owner convicted of illicitly moving US$115 million to Iran
Chris Hamblin, Editor, London, 18 March 2020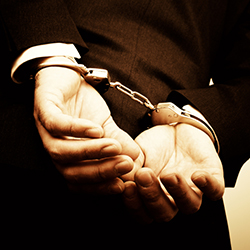 The mysterious Iranian owner of Pilatus Bank, removed from his post as chairman by the Maltese Financial Services Authority this time two years ago, has been convicted in a New York court of breaking US sanctions.
During a two-week jury trial, Ali Sadr Hasheminejad was held to have orchestrated a multi-year scheme to funnel more than US$115 million in payments related to a construction project in Venezuela through the American financial system to his Iranian family business, in violation of US sanctions against Iran. The Government established at trial that these payments benefited Iranian people and firms, including the Iranian International Housing Company and its Iranian owner, Mohammad Sadr Hashemi Nejad. The jury convicted Sadr of five counts, including conspiring to evade US economic sanctions against Iran, conspiring to defraud the United States and conspiring to commit bank fraud.
Ali Sadr Hashemi Nejad created a network of front companies and bank accounts to mask Iranian business dealings in Venezuela and evade US sanctions. For years he used front companies in Switzerland, Turkey and St Kitts/Nevis to conceal the fact that the payments were really for his family business and relatives in Iran.
Iran has had a bad time in the world's markets ever since 1979 and the US Government's hysterical refusal to come to terms with the fact that the oil-rich empire underwent an Islamic revolution without its permission.
The whole story involving Stratus Group, an Iranian conglomerate controlled by Sadr and his family with international business operations in the construction, banking, and oil industries, can be found here.
Sadr, 40, was convicted at trial of one count of conspiracy to defraud the United States, one count of conspiracy to break the International Emergency Economic Powers Act 1979, one count of bank fraud, one count of conspiracy to commit bank fraud and one count of money laundering. Sadr was found not guilty of one count of conspiracy to commit money laundering. Sentencing is to follow.