Jersey limited partnerships guidelines expected to help wealth managers
Chris Hamblin, Editor, London, 20 July 2020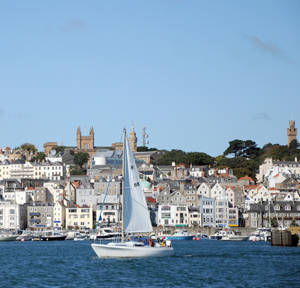 The Jersey Financial Services Commission has today introduced guidelines to facilitate the migration of non-Jersey limited partnerships into Jersey and has introduced new fees for businesses applying for eligible foreign limited partnerships to continue as limited partnerships in Jersey. Wealth firms are expected to find favour with the new regime.
The JFSC says that it has received kindly comments from Jersey Finance (the Bailiwick's financial propaganda arm) and the Jersey Funds Association about the new fees. This was in response to the week-long consultative exercise that it staged on the subject of the relevant regulations (the Limited Partnerships (Continuance) (Jersey) Regulations 2020) that the States of Jersey debated last week.
The new limited partnership continuance fee is £605 and is effective from today. Funds structured as non-Jersey limited partnerships are expected to benefit. The requirements of the Taxation (Companies – Economic Substance) (Jersey) Law 2019 apply to fund management business activities undertaken in relation to a limited partnership and the regulator adds: "We would not want to encourage or facilitate any migration where the rationale is purely for regulatory arbitrage purposes or registered-office-only business. We will be reviewing each migration application to address any concerns in this regard."
The JFSC has published comments from the industry about its proposals, along with guidelines to govern the 'migration' (redomiciliation) of a limited partnership to Jersey from somewhere else. There was only one negative comment and this was from a trust company/funds service business which thought that the introduction of the fee, which is not a huge one, could create a barrier to entry into the Jersey market. It also argued with the over-speedy consultative process, which admittedly took only a week because the legislative schedule appears to have taken the regulator by surprise.
Meanwhile, the offshore law firm of Walkers is pleased with the policy, writing today: "Jersey [has] introduced a straightforward and highly sought-after statutory migration scheme for the continuance of non-Jersey limited partnerships to and from Jersey. The new regime is expected to be popular in both the private wealth and investment funds industries in the island."
The law firm of Carey Olsen, writing last month, expected the regime to be especially fast for private funds (maximum 50 investors), with the continuing fund limited partnership being able to take advantage of the very popular and 'light touch' Jersey Private Fund regime.