New rules for OEIC custodians on horizon in Guernsey
Chris Hamblin, Editor, London, 29 September 2020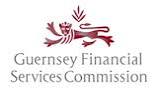 The Guernsey Financial Services Commission is canvassing opinion among the island's financial firms about a so-called 'guidance note' that it wants to apply to the custodians of open-ended collective investment schemes.
The consultative period is a short one, ending on 21 October.
Rules made under the Protection of Investors (Bailiwick of Guernsey) Law 1987 for authorised and registered Open-Ended Collective Investment Schemes place requirements on every designated custodian to safeguard and maintain custody of scheme property. Such assets may be held directly or indirectly through the use of separate legal holding structures.
In seeking to fulfil its duties under the PoI Law, as the regulator abbreviates it, a designated custodian should consider the circumstances under which it is necessary to "look through" such holding structures to identify the ultimate asset. The GFSC proposes to issue guidelines to govern the actions of custodians while they are making this decision and to provide them with examples of how they might obey the PoI Law.
The requirement to 'look through'
The regulator knows that the use of separate legal holding structures may be necessary for certain types of scheme and asset. Nevertheless, in order for the designated custodian in question to fulfil its duty of safe keeping set out in the rules, its responsibility does not stop at the asset-holding level. Instead, the regulator argues that the custodian should consider whether it is necessary to "look through to the ultimate asset."
By way of explanation, the regulator writes in its CP: "One way of doing this is to assess, and appropriately document at scheme take-on, all relevant custody risks throughout the custody chain. This may include due diligence on the promoter/sponsor together with an assessment of relevant third parties to the scheme (i.e. those who may exert influence or control over the structure such as the investment adviser and/or manager). In the context of the proposed guidance, the term 'due diligence' goes beyond a basic assessment of the verification of identity or other checks to be undertaken [to fight money laundering].
"Where risks are identified by the designated custodian, for example in lengthy or complex custody chains where there is a risk that record keeping may not be accurate, it may be appropriate to document the designated custodian's mitigation of those risks. It is suggested that custody risks be monitored throughout the relationship; it may be appropriate to base the frequency of these risk reviews using a risk-based approach in line with the asset type and dealing frequency.
"The designated custodian may wish to consider whether it has access without undue delay to all the relevant information it needs in order to perform its ownership verification and recordkeeping duties."