ASIC beats Westpac appeal in High Court
Chris Hamblin, Editor, London, 8 February 2021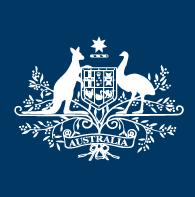 The Australian High Court has upheld an earlier judgment that Westpac Securities Administration and BT Funds Management, both subsidiaries of Westpac Bank, failed to act in their clients' best interests or act honestly, efficiently and fairly.
This judgment upheld the Full Federal Court decision regarding the conduct of Westpac Securities Administration and BT Funds Management, dismissing their appeal and holding that they breached the Corporations Act by providing personal financial product advice in calls made to 14 customers. Neither company was licensed to provide personal financial advice.
On 28 October 2019, ASIC won an appeal in the Full Federal Court against the two subsidiaries with respect to telephone campaigns of theirs which pushed customers to roll out of their other superannuation funds into a Westpac-related superannuation account. Westpac consequently increased its funds under management by almost $650 million between 1 January 2013 and 16 September 2016.
The decision of the High Court clarifies the difference between general and personal advice for consumers and financial services providers.
In the judgment, Justice Gordon said that s766(3) Corporations Act, which outlines the meaning of general and personal advice, "is directed to the protection of the retail client" and that "the general advice warning must be assessed in light of all the circumstances. The general advice warning was given only once, at the beginning of the telephone conversation. Members were subsequently asked directly about their personal objectives. Members were not encouraged to seek personal advice before deciding whether to accept the rollover service."