OFAC issues new Hong Kong sanctions
Chris Hamblin, Editor, London, 8 February 2021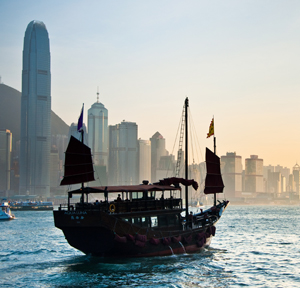 The US Treasury's Office of Foreign Assets Control recently issued the Hong-Kong-Related Sanctions Regulations, 31 CFR part 585, with the aim of bringing Executive Order 13936 into force.
President Trump issued EO 13936 on 14 July last year. It claims, like all EOs, to be enforcing various statutes. These are: the United States-Hong Kong Policy Act 1992, the Hong Kong Human Rights and Democracy Act 2019, the Hong Kong Autonomy Act 2020, the International Emergency Economic Powers Act (IEEPA), the National Emergencies Act, section 212(f) Immigration and Nationality Act 1952 and section 301 of Title 3 of the United States Code.
The EO declares that the Special Administrative Region of Hong Kong (Hong Kong) is no longer sufficiently autonomous to justify differential treatment in relation to the People's Republic of China under particular US laws. This is a counterstroke against the new National Security Law that China is now using to impose its will on the ostensibly autonomous island. Hong Kong therefore no longer warrants treatment under US law in the same manner as US laws were applied to it before 1 July 1997, when Britain handed it over to China under the "one country, two systems" deal.
Section 4 calls on banks to block and hold all interests in property that are in the United States that belong to:
any foreign person determined by the Secretary of State to have arrested anyone in line with the National Security Law, or done anythng to undermine democratic processes, or censored anyone, or participated in the extrajudicial rendition, arbitrary detention or torture of any Hong-Konger;
any entity that has done these things; and
anyone who has 'materially assisted' anyone whose interests in property are blocked under the EO.
The EO calls on OFAC and all other departments and agencies of the United States to take steps to enforce it.
The regulations were published in abbreviated form for the purpose of providing immediate guidance. OFAC intends to supplement part 585 with a more comprehensive set of regulations, which may include additional interpretive and definitional guidelines, general licenses and statements of licensing policy.
The newly-inaugurated President Biden has, however, published an executive order of his own to suspend the advent of new regulations while his minions scrutinise them.
The 50% rule
§585.406, on the subject of entities owned by one or more persons whose interests in property are blocked, states that persons whose interests in property are blocked have an interest in all interests in property of an entity in which such persons directly or indirectly own a 50% stake. The interests in property of such an entity, therefore, are blocked and such an entity is a person whose property and interests in property are blocked in relation to the prohibited actions mentioned above, regardless of whether the name of the entity is incorporated into OFAC's Specially Designated Nationals and Blocked Persons List (SDN List).