CISI and QFMA join forces in Qatar
Chris Hamblin, Editor, London, 15 February 2021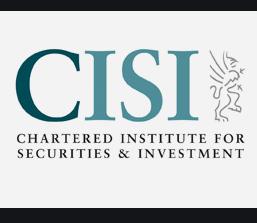 The Chartered Institute for Securities & Investment has developed a digital anti-money-laundering e-learning module for people who work in the Qatar Financial Market in co-operation with the Qatar Financial Markets Authority.
With 45,000 members globally, the CISI is a not-for-profit global professional body for denizens of the wealth management, financial planning and capital market sectors. It has been co-operating strategically with the QFMA since 2007, when it helped that body develop an educational programme and a licensing programme with the aim of improving the standards of qualifications in the Qatar financial services market.
This AML project is an extension of that co-operation. With its launch, Qatar will become the first country in the Middle East to implement a country wide, digital, AML assessment "with a unique reporting function," whatever that may mean. The aim is to make professionals more aware of money laundering and terrorist finance. The CISI has stated: "The successful completion of the e-learning module will be well recognized in the QFMA's licensing process."
The module will be available on any mainstream mobile, tablet or laptop. The QFMA will have full access to the results of everybody's. The CISI is hoping that the restrictions that governments have been imposing on people because of the Coronavirus will encourage the spread of the e-learning process in general.