Foreside acquires Capital Markets Compliance
Chris Hamblin, Editor, London, 16 February 2021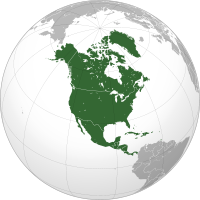 Foreside Financial Group of Portland in Maine, a provider of governance, risk management and compliance service and technology offerings to clients in the global asset and wealth management industry, plans to acquire Capital Markets Compliance, a large compliance, consulting and 'financial operations' practice.
Leanix.net defines financial operations, or FinOps, as "an IT and financial model that was created in response to the structural volatility of the cloud...not defined by a single company, group or organisation, but heralded by an organic and spontaneous cultural movement across the world's technological sector."
Founded in 1999 and based in Atlanta in Georgia, CMC serves financial service firms that offer securities products through full-service brokerage operations, investment banking and investment advisory services. Foreside - which has regional offices in New York and Boston - plans to integrate CMC's proprietary technology into its platforms. CMC's managing team of Karen Lopez Alvarez and Rick Alvarez, along with 13 employees, will join as well.
CMC complements Foreside's FinOp, broker-dealer and investment-advisor consulting businesses and adds to its technological firepower. The financial terms of the transaction-to-be are a secret. CMC is to be its fifth acquisition since 2019. More are on the way.
Most of Foreside is owned by a private equity firm called Lovell Minnick. It has already acquired ICSGroup, a regulatory compliance services firm serving the asset management industry (in November 2020); Quasar Distributors, US Bancorp's mutual fund and exchange-traded-fund distribution business (in March 2020); Compliance Advisory Services, a leading regional compliance firm (in October 2019); and NCS Regulatory Compliance, a comprehensive provider of outsourced compliance and regulatory services (January 2019).