FCA champions telltales with new campaign
Chris Hamblin, Editor, London, 25 March 2021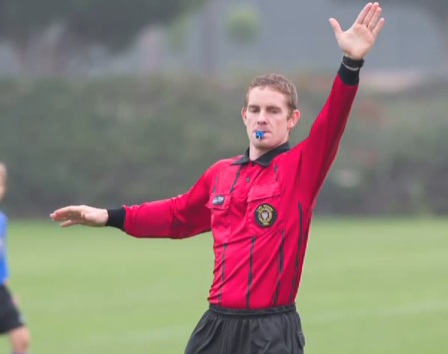 The UK's Financial Conduct Authority has opened a campaign entitled 'In confidence, with confidence,' in which it encourages people who work in financial services to report potential wrongdoing to it. Processes to keep things confidential are already in place.
As part of the campaign, the FCA has published materials for firms to share with employees. It has also produced a "digital toolkit" for trade bodies such as PIMFA and consumer groups to encourage people to take heart and step forward.
Every 'whistleblower' who reports to the FCA will have a dedicated case manager. He can meet the FCA to discuss his concerns and can receive optional regular updates throughout the investigation. Every report that the FCA receives is to be reviewed and the FCA has promised to protect everybody's identities.
Mark Steward, the FCA's Executive Director of Enforcement, is telling the public that the FCA listens to all informants.
Mark Turner of Duff & Phelps told Compliance Matters: "In nearly every instance when things go badly wrong, someone knows about it before it blows up. Whether the issue is fraud, aggressive accounting practices, bullying, harassment or excessive risk taking, there is probably one individual who is aware that something is not right. Still, it is often in that individual's best interest to keep quiet. Speaking up, when your own organisation doesn't want you to, can be a career-ending move.
"Current whistleblower protections don't seem to be working. Indeed, the personal stories of whistleblowers can be harrowing. Many are ignored, unsupported or even left financially and mentally exposed. As a result, many whistleblowers are now turning to social media or platforms like Truth Teller to their concerns. This is not a good outcome for firms, as they have no control over what is said and how it is investigated. It is therefore in everyone's interests for firms to have whistleblowing arrangements that are genuinely trusted, and can cope with all types of concern no matter what or whom they relate to. The reputational damage of not doing so, however tempting [that strategy might be] in the short-term, could be severe. Individuals who speak up about wrongdoing should be championed both inside and outside their organisations."
Compliance Matters spoke to Nick Ralph, a partner in the employment team at the City law firm of Kingsley Napley and an expert on the FCA's Senior Managers and Certification Regime, about the usefulness of telltales. The rest of this article is in the form of a question-and-answer session.
Q: Have you ever seen a successful 'blowing of the whistle' at a financial institution?
A: The trouble with gauging 'success' is that they almost invariably settle with confidential settlements. We get involved in cases that tend to get settled and they tend not to be simple cases.
It is a feature of the whistleblowing law (to be found in the Public Interest Disclosure Act 1998 and the Employment Rights Act 1996) that many claims are unfair-dismissal-related. Employers often argue that people are only really blowing the whistle because they're trying to get round the c.£90,000 unfair dismissal cap, and to increase the award for unfair dismissal.
Q: What do you think about the announcement from the FCA?
A: It wants to be seen to support whistleblowers and sees them supporting the market. They're doing a relaunch of their web pages and digital toolkit.
If the FCA is sniffing around a firm, the people there naturally ask themselves who at the firm has tipped it off. Is it the compliance officer? Will he/she be cold-shouldered or made redundant or suffer a relocation?
Q: It is the job of the compliance officer to be the regulator's nark, isn't it?
A: Yes. If you're a compliance officer, you have an obligation to tell the regulators things. The issue has become hotter, particularly with the SM&CR. Being a compliance officer is a difficult job. If you do it well, you're not necessarily going to be making friends. Fitness and propriety has become more important recently. There's another debate going on around non-financial misconduct in the workplace – often about discrimination or sexual misconduct.
Q: In many cases, compliance staff also blame their actions on their superiors and 'blow the whistle' as a way of covering themselves, don't they?
A: Yes, it's a way of covering your back.
Q: Are City firms perpetrating furlough fraud and have you encountered anyone who has blown the whistle about it?
A: I can't say that I've seen it at first hand, but we're expecting there to be a bit more furlough fraud. I guess it's more likely in smaller organisations. The authorities believe that it's out there. There might be some whistleblowing about it because if you're a whistleblower you have protections that allow you to get a higher redundancy award. You can't sign away your whistleblower rights.
Q: Do you think that only money (paid to the informant) can break up a fraud in progress?
A: I don't know. Maybe I'm a bit of an optimist but I think people often come forward anyway. The FCA wants people to do the right thing.
I think the US is different to the UK. Over there they pay quite stupendous sums to whistleblowers. This may in part be fuelled by a no-win-no-fee culture and punitive damages, which are more prevalent there.
Q: What are the features of the cases that you have seen?
A: When someone says "I think there's discrimination going on in my workplace," there are hurdles which he/she has to get over to win the case as a whistleblower – one is that it must be done in the public interest. Sometimes there are multiple aspects going on at the same time. Sometimes the whistleblower might be a victim of what he/she's blowing the whistle against and may claim that he/she is the subject of other types of unlawful discrimination. Discrimination can be age-based, it can be gender-based.
* Nick Ralph can be reached on 0207 814 1222 or at nralph@kingsleynapley.co.uk