Citadel Securities settles FINRA charges for bad TRACE reporting
Steven Lofchie, Cadwalader Wickersham & Taft, Partner, New York, 3 April 2021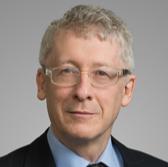 Citadel Securities of Chicago has settled charges pressed by FINRA, the US Financial Regulatory Authority, for incorrectly and inadequately reporting treasury transactions to the Trade Reporting and Compliance Engine (TRACE). It is another example of FINRA treating every breakage of one of its rules as a contravention of Rule 2110 also.
In a Letter of Acceptance, Waiver, and Consent, FINRA stated that: "the over-reporting occurred when the firm transferred Treasury securities within its internal accounts because the firm unintentionally removed the logic to prevent these internal transfers from being automatically reported." FINRA found that this led to improperly reported treasury transactions to TRACE in violation of FINRA Rule 6730 (on the subject of transaction reporting). Additionally, FINRA found that the firm's "logic" (i) did not automatically code treasury transactions with an affiliate that were at cost with the required "No Remuneration" indicator and (ii) misreported transactions on behalf of affilites as transactions on behalf of customers.
FINRA says that the firm also broke FINRA Rules 2010 (on standards of commercial honour and principles of trade) and 3110 (on supervision) for failing to establish a supervisory system reasonably designed to ensure compliance with TRACE reporting requirements.
To settle the charges, the firm agreed to a censure and a US$275,000 fine.
FINRA's practice of treating every contravention of a FINRA rule as a contravention of Rule 2110 also should lead to one of two conclusions: either it should delete Rule 2010 because it is duplicative; or it should rename Rule 2010 "Violation of a FINRA Rule." That way, it will be clear that any firm that breaks another FINRA Rule has also broken Rule 2010.
* Steven Lofchie can be reached at Steven.Lofchie@cwt.com
[Editor's note: Heath Tarber, the former chairman of the Commodities and Futures Trading Commission, will join Citadel Securities as its legal supremo on 5 April, only 27 days after leaving his official post. Congress has asked questions of Citadel Securities over allegations that it paid the trading app Robinhood to push the trades of retail customers towards it (a practice known as payment for order flow). Robinhood, in its turn, famously decided to limit trading in GameStop in January when a host of Reddit users organised a short squeeze on its stock.]