Compliance pros value digital ID cards in fight against financial crime
Chris Hamblin, Editor, London, 14 April 2021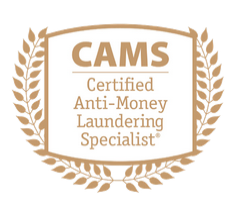 A global digital ID survey shows how the financial crime compliance community views the usefulness of digital ID. The Association of Certified Anti-Money Laundering Specialists and the Royal United Services Institute commissioned the subsequent report.
The survey was distributed to ACAMS members and the members of RUSI's Centre for Financial Crime and Security Studies' mailing list. It was also sent directly to people in the digital ID community. They were based in 70 different countries - 32% were in Europe, 31% were in North America, 15% were in Asia, 7% were in Africa, 6% were in the Middle East, 6% were in Oceania and 4% were in South America. Three-quarters were in the private sector, 47% worked at traditional financial institutions and 38% worked at international banks, with 21% in FinTechs. The report is based on 304 responses received between 14 January and 5 March.
In general, respondents in the financial crime community seemed to know what digital ID is fairly well. 82% of respondents were at least familiar with the concept of digital ID and its uses. Understanding was highest in the private sector, where 43% of respondents claimed to have a good understanding of digital ID. Respondents in Asia and Oceania understood it best.
All in all, 86% of respondents view digital ID as a positive innovation, with the private sector being the most convinced of this. When asked whom they would trust to issue digital IDs, they overwhelmingly trusted governments, with 87% opting for this.
The survey asked respondents who were not able to use digital IDs to comply with financial crime regulations whether they would like to do so; 76% of them said yes. When asked what was stopping them from using digital IDs in this way, they mostly bemoaned the absence of standardisation across the globe, a lack of guidance, and cybersecurity problems. 85% thought that digital ID would help them 'onboard' customers. In countries where digital ID is not in use for onboarding, 65% thought that it would make onboarding more effective and 67% thought that it would lower the cost of onboarding. In countries that already use digital ID for customer onboarding, 44% thought that it had made onboarding more effective and 48% thought that it had lowered the cost of this process.
Two-fifths of respondents believe that the gains made by using sigital ID in the fight against financial crime will be split evenly between increasing effectiveness of controls and the efficiency of compliance. In general, respondents believe that the greatest problems for digital IDs came from fraud and the exploitation of the vulnerable. They think that paper-based IDs are more 'vulnerable' than digital IDs.
Respondents were split on whether their national data protection laws helped them use digital ID for financial crime compliance. Respondents in the Middle East (69%) and Africa (68%) most strongly agreed that their laws did this, whereas respondents in South America (27%) did not.
More than half of respondents say that the current pandemic has made them more accepting of Digital IDs in general and a slightly lower proportion say it has made them more accepting of the usefulness of digital IDs for financial crime compliance.