The FCA's call for purposeful AML systems and controls
Wayne Johnson, Encompass, CEO, London, 19 April 2021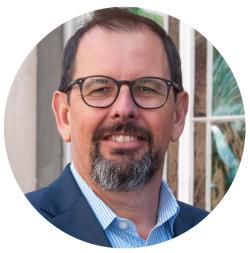 Speaking at the AML & ABC Forum at the end of March, Mark Steward, the enforcement director at the UK's Financial Conduct Authority, voiced his worries about some of the recent money-laundering investigations, legal cases and problems in the UK.
Steward called for better systems and controls that are "purposeful, efficient and courageous in identifying suspicious activity." He went on to say that financial firms' systems and controls are flawed, making reference to the £37.8 million fine that his organisation imposed on Commerzbank AG's London Branch and the £96.6 million fine against Goldman Sachs for systematic AML failures, both as a result of inadequate screening and fraud-detection systems. He said nothing about the most recent criminal case against NatWest, because investigations are still in progress.
Interestingly, Steward also said that AML systems and controls are at significant risk of becoming too complicated, bureaucratised, vulnerable to manipulation by the unscrupulous and expensive. He therefore suggested that they "must be focused explicitly on the activating purpose and function of those controls, to ensure the system is not just a bureaucratic process and to ensure it cannot be gamed."
He also drew reference to such problems as the surge in online investment promotions involving offers from unauthorised issuers of stock, investment scams and other too-good-to-be-true promotions, including lead generation sites. Another area of risk, he thought, pertained to cryptocurrency firms which operate in the UK but are not registered with the FCA, which means that they probably do not comply with the UK's Money Laundering Regulations which the FCA is obliged to uphold.
Existing money-laundering and financial-crime systems and controls in the UK are therefore far from perfect and the advent of Covid-19, remote working and digital banking has made the war against financial crime all the more challenging.
In this digital climate, fraudsters can fabricate identities more easily and, because they do, they have had much more money to launder over the last 12 months. Regulators and businesses are struggling to adapt to this constantly-changing climate and to impose new policies on their staff.
With new, stricter and more complicated regulations potentially on the horizon, automated RegTech software is no longer optional; it must be a requirement. Without it, firms are just not able to adhere to their AML policies efficiently, cost-effectively and comprehensively. RegTech software is always on, always working, and can spot suspicious activity instantly and actively.