Laven acquires compliance consultancy
Chris Hamblin, Editor, London, 6 May 2021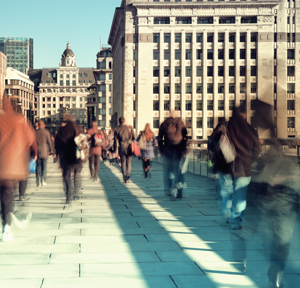 Laven Partners, the British regulatory software vendor and compliance consultancy, has bought the MPAC Group, a British compliance and regulatory advisory firm with special experience in digital tokenisation.
Laven has offices in London, New York and, most recently, Paris. It has performed compliance-related services for more than 16 years. Since 2016, in common with most compliance consultancies, it has edged further towards a career as a RegTech (in-house regulatory technology) firm. The software that it offers financial institutions concentrates on continual monitoring and project-based work to do with major regulatory developments such as the European Union's General Data Protection Regulation or the UK's Senior Managers and Certification Regime.
Founded in 2003, MPAC services the needs of British companies that require advice about regulatory matters, notably in payments/emoney, brokers and digital tokenisation. MPAC's Nick Andrews and Phillip Buckingham will both soon become managing directors and the rest of the MPAC team will be transferred over to the main body of Laven staff.
MPAC's team consists of experienced compliance officers, money laundering reporting officers (MLROs), senior regulators, qualified actuaries, lawyers and accountants from the financial sector.
Contracts were exchanged on 14th April. Laven is keen to sell its brand new SM&CR and GDPR modules to MPAC's clients. Laven's last acquisition was CPA Audit LLP in 2019.