RBI on crusade to simplify regulations
Chris Hamblin, Editor, London, 14 July 2021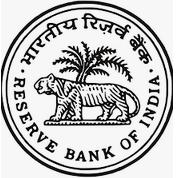 The Reserve Bank of India has set up a Regulations Review Authority, initially for a period of one year, to help it de-clutter its regulations, circulars and reporting systems.
The RRA will review the regulatory prescriptions internally and also seek suggestions from the Reserve Bank and regulated entities about ways to simplify them.
The 'RRA 2.0,' as the Bank calls it, will streamline regulatory instructions, reduce the compliance burdens and cut reporting requirements wherever possible. The Bank looks forward to it making regulatory and supervisory instructions more effective by removing redundancies and duplications, revoking obsolete instructions and obviating the paper-based submission of returns wherever possible. It will also obtain feedback from regulated entities about the simplification of procedures. Changes might occur in the dissemination of its circulars and instructions.