Brexit and financial services - the story so far
Chris Hamblin, Editor, London, 1 June 2021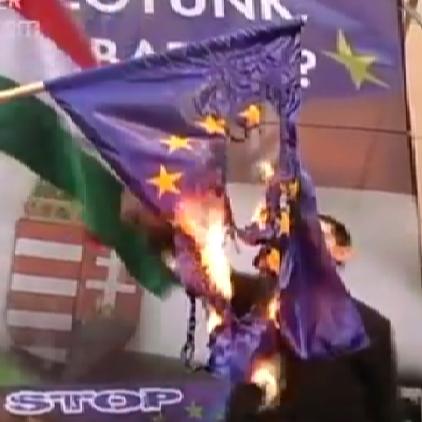 Compliance Matters spoke recently to Alan Farkas, a London partner at the US law firm of Dorsey & Whitney who advises financial firms about Brexit in mergers and acquisitions.
The last few weeks have seen a general thawing of the prickly and distrustful relations that had previously existed between the EU and the UK. This improvement in relations culminated recently in the EU signing off last year's Brexit trade deal with HM Government – a development that was never seriously in doubt.
When Compliance Matters spoke to Farkas he was slightly upbeat about the immediate future.
"Late March saw the EU and UK agreeing the text of the Memorandum of Understanding (MoU) that creates a framework for voluntary regulatory co-operation on financial services. The MoU will establish a joint UK-EU Financial Regulatory Forum that will discuss financial services. This could help unlock some 'limited equivalence' decisions, thereby allowing British firms to access the EU market. I believe that the forum's activities will include "informal discussions on decisions to adopt, suspend or withdraw equivalence." The latest noises out of France are that they want to discourage it and withhold authorisation.
['Equivalence' is that which exists when the European Union – and also, these days, HM Government – pronounces a country's regulatory regime to be deserving of free-trade arrangements in respect of a piece of legislation such as MiFID II.]
"Whilst the MoU is a long way off from the pre-Brexit position of passporting rights, whereby UK financial services' firms used to operate freely in all EU member states, whether that be in Frankfurt, Paris or Rome, it can be seen as perhaps the first tentative step towards 'equivalence,' allowing UK-based financial institutions to access the whole EU for as long as British regulations stay roughly in line with those issued by Brussels."
It is always going to be true, however, that even if the EU were to grant 'equivalence' to the UK's financial institutions at some point, it will always be able to cease to treat the UK's rules as 'equivalent' to its own for the purposes of one of its directives at relatively short notice.
Last month, HM Government agreed to give full diplomatic status to an ambassador from the European Union in London. The Foreign Office had not been keen to treat the EU as though it were a sovereign state, but it is now doing so. This led Charles Michel, an EU official, to herald a "new era of co-operation," according to Farkas, who also thought that better relations between the EU and Northern Ireland might be on the way.
Farkas told Compliance Matters that the Swiss and Italians had granted 'equivalence' to the UK on various subjects, adding the following.
"I personally can only see 3 or 4 months in. Derivatives trading on the euro - they've ceased allowing operating from the UK. Despite the original forecast of tens of thousands of financial firms moving out of the UK, only 7,000 have done so - that's the figure that they're bandying about. Not Frankfurt, not Paris, not even Holland can take over the level of concentration that London has, nor do they want to take over that level of risk. Also, the human capital is not there.
"I think that those countries have lived through 2007/8 and they appreciate all the risk that a repeat of that catastrophe would entail in terms of their governments having to bail firms out. Look at Credit Suisse overlending to some tech company, or to some fund managers. Yes, there's an appetite to pick up some nice little bits of business like derivatives trading, but nothing more.
"Having said that, I think that there is some movement in Dublin. Linklaters have talked about opening or expanding an office there. City law firms [that service financiers] are opening up outposts there and moving there all the time, with the aim of doing work in Dublin and then pushing it towards their London offices, i.e. subcontracting work in Dublin out to lawyers in the UK. Large US corporates have used Dublin a lot. Dublin is so much closer to the UK than other EU centres. If you read the legal press, every week there's another law firm putting more resource into its Dublin office."
When asked whether Ireland's favourable corporate tax rate was instrumental in Dublin's good fortune, Farkas replied: "I don't think the tax driver is the critical one. It's not unhelpful, of course. It's just that Dublin is so much closer, moving's easier for human capital. The English language is important. Since the UK had its referendum in 2016, City firms have had lots of outposts there."
Compliance Matters brought up the fact that British regulations before 1973 (the date when it joined the Eurropean Economic Community, later the EU) were generally terse and pithy, in comparison with European regulations which are usually complex and interminable. Farkas thought that "we may go back to a better way of doing things."
He added: "In the last 18 months when I've looked at regulation, the FCA has accepted that instead of dynamic alignment, you can even forget about striving for equivalence. Theresa May [the former prime minister] really strove to achieve equivalence. Now it is interesting to see that the regulators have changed their tune. Bailey [the former head of the FCA, now the Governor of the Bank of England] used to love the EU. Bailey has really changed his tune over the last 18 months. His pronouncents are now hostile. He's actually said that regulators need not strive for equivalence. This has been reinforced by the senior partners at KPMG and PwC."
Returning to the theme of the French Government pouring cold water on British applications for 'equivalence,' Farkas observed: "No firm will invest huge amounts of money in equivalence if equivalence can be revoked on the whim of a single member state, or because of an election to please people."
* Alan Farkas can be reached on +44 (0)20 7031 3782 or at farkas.alan@dorsey.com