University of Manchester offers MSc in Financial Crime and Compliance in Digital Societies
Chris Hamblin, Editor, London, 23 June 2021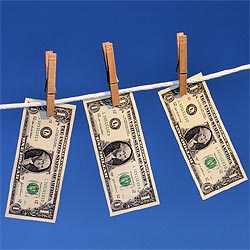 The University of Manchester, in association with the International Compliance Association (part of Wilmington plc) is now inviting postgraduate students to become Masters of Science in Financial Crime and Compliance in Digital Societies. The course is to be part-time and will span 12 months.
The course covers illicit finance, corruption and fraud in digital societies and economies. It is only available to holders of ICA Professional Postgraduate Diplomas. The first enrolment for the new, part-time, "flexible and blended" master's degree will occur in February 2022. The University of Manchester will take the lead while the ICA manages practical masterclasses, marrying theory with current regulatory practice.
The course will operate through a mixture of online content and three practical masterclasses which will either be face-to-face or online. The masterclasses will put students in touch with a global community of like-minded practitioner over periods of three days. They will involve talks by Mancunian academics and interactive workshops. They will take place in Manchester but will also be streamed or recorded for anyone unable to attend.
Nicholas Lord PhD, a Professor of Criminology at the University of Manchester, explains: "This Masters-degree course is designed specifically for working professionals in the financial crime, governance and compliance fields."
The new MSc course will happen in three specific units.
Unit One: Financial Crime and Compliance Risks. This will cover theories of compliance and regulation that explain risks, motivations for compliance and non-compliance, enforcement and governance. It will also consider how company cultures, structures and policies can inadvertently promote problematic behaviour and some political-economic phenomena.
Unit Two: Digital Technologies, Financial Crimes and Compliance.
Unit Three: Data, Evidence and Intelligence about Financial Crime and Compliance. This concerns the processes and approaches that underpin the production of evidence and intelligence on the subject. Participants will learn how to gauge the reliability of financial crime and compliance data and how to use it to design "intervention strategies" and companies' policies.
Every student will have to complete a dissertation and can work alone or in a group to do so.
The new MSc programme represents the pinnacle of the ICA education pyramid; Compliance Matters wishes its students well.