SEC persuades court to freeze assets of offshore fund and its operators
Chris Hamblin, Editor, London, 24 June 2021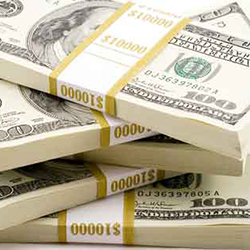 The Securities and Exchange Commission of the United States has charged an offshore fund and two individuals with fraud and has obtained an asset freezing order to stop the suspects from dissipating the funds of investors.
The SEC's complaint alleges that between at 2018 (if not sooner) and the present, Ofer Abarbanel of California and Victor Chilelli of Delaware and New York defrauded investors in an offshore mutual fund that they controlled, the Income Collecting 1-3 Months T-Bills Mutual Fund.
According to the complaint that the SEC submitted to a federal court in the Southern District of New York, Abarbanel told investors that the fund would invest primarily in US Treasury securities and conclude certain types of reverse repurchase agreements with those gilt-edged securities serving as collateral. Regulators believe, however, that the fund invested only minimally in US Treasuries and did not make any reverse-repurchase agreements along advertised lines.
Instead, the complaint alleges, the fund dropped nearly all the investors' funds into shell companies under the defendants' control as part of uncollateralised sham lending arrangements with the fund. According to the complaint, when investors sought to redeem US$106 million in investments last month, the defendants refused to let them do so and instead took steps to transfer funds to an account from which no redemptions could be drawn.
In Count I, the SEC alleges that Abarbanel, Chilelli and the fund broke s17(a) Securities Act. It says that they (a) knowingly or recklessly employed artifices to defraud; (b) with negligence, obtained money or property by means of untrue statements or by omitting to state material facts; and (c) with negligence, engaged in transactions which operated as a deceit upon the purchasers.
In Count II, the three parties allegedly broke s10(b) Exchange Act and Rule 10b-5 issued thereunder by doing the same, but this time in connection with the purchase or sale of securities by means of interstate commerce, or of the mails, or of a facility of a national security exchange.
Count III is against Abarbanel and Chilelli alone, for aiding and abetting contraventions of s17(a) Securities Act.