SFC fines Deutsche Securities Asia HK$2.45 million over incorrect prime brokerage statements
Chris Hamblin, Editor, London, 28 June 2021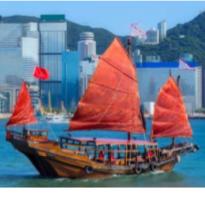 The Securities and Futures Commission of Hong Kong has punished Deutsche Securities Asia Ltd for issuing incorrect statements to its prime brokerage clients and for being tardy in reporting its failures to the SFC.
The regulator says that between 2006 and October 2018, due to a defect in the design of its front-office system, Deutsche "issued incorrect periodic statements to its prime brokerage clients when they were holding positions regarding their entitlements to bonus shares of listed companies that had not yet become tradeable by the clients."
The incorrect statements displayed these bonus shares as settled and tradeable as of the ex-entitlement dates when in fact they had not become unconditional for long sale until the settlement dates.
The regulator believes that one of Deutsche's prime brokerage clients relied on the incorrect statements and oversold bonus shares issued by three Hong-Kong-listed companies in July 2018. Although Deutsche discovered its mistake within the same month and became aware in the following month that the errors were caused by a system design defect, it did not tell the SFC until February 2019, when its internal investigation was complete.
The SFC is of the view that this goes against the Code of Conduct for Persons Licensed by or Registered with the SFC, especially:
General Principle 2, which obliges every firm to exercise due skill, care and diligence;
GP 3, which requires it to employ the resources and procedures that it needs to conduct business properly;
paragraph 2.1, which calls for accurate representations; and
paragraph 4.3, which calls for good internal control procedures; and
paragraph 12.5(a) which obliges a firm to report every "material breach" to the SFC as soon as it happens.
The firm is licensed under the Securities and Futures Ordinance to carry on Type 1 (dealing in securities), Type 2 (dealing in futures contracts) and Type 6 (advising on corporate finance) regulated activities. It set the flawed system up in 2006 and only fixed the problem in November 2018, thereby generating false reports over a 12-year period.