European Public Prosecutor's Office in limbo
Chris Hamblin, Editor, London, 19 May 2020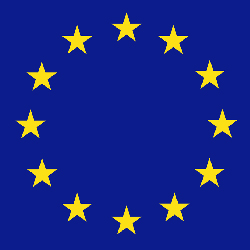 The date on which the European Union's experiment in co-ordinated prosecutions becomes operational has been deferred by the failure of Malta to nominate three members of its 'college,' according to the European Public Prosecutor's Office.
The EPPO is to operate on two levels: it is to have a central office and a decentralised part. The Central Office consists of the 'college,' some permanent chambers, a European Chief Prosecutor and his deputies, the so-called 'European prosecutors' and an administrative director. The decentralised part is to include some 'delegated' prosecutors who serve as both national prosecutors and as EPPO prosecutors.
A spokesman for the office told Compliance Matters: "The EPPO is concerned by the delay in appointing the College of European Prosecutors which is caused by Malta's failure to propose three eligible candidates for the position of European Prosecutor so far. Our initial timeline counted with the EPPO College to be in place last summer and in any case at the end of 2019, for the EPPO to be able to start operations at the end of this year.
"As long as the EPPO College is not appointed, crucial steps in the establishment of the EPPO cannot take place and the EPPO cannot start to operate. This includes, for example, the adoption of internal rules of procedure, security and financial rules, the conditions of employment of the European Delegated Prosecutors, the rules on transparency and access to documents, the rules on protection of sensitive non-classified information and Data protection implementing rules, but also the appointment of the European Delegated Prosecutors or of the Administrative Director of the EPPO."
Malta did not originally want to join the EPPO but changed its mind when the murder of the anti-corruption journalist Daphne Caruana Galizia threw local politics into turmoil and earnt the displeasure of the European Union. After months of criticism for allegedly trying to protect his friends from public scrutiny during the subsequent investigation into the murder, Maltese premier Joseph Muscat relinquished his office some months ago.
The Daphne affair has done Malta's reputation as a financial centre no favours, although in some ways her death has been rivalled as a cause of trouble by the controversy that its citizenship-by-investment programme has brought it.