FINRA fines Merrill Lynch US$7.23 million
Chris Hamblin, Editor, London, 10 June 2020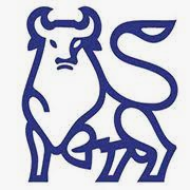 The US Financial Regulatory Authority has censured Merrill Lynch and ordered it to pay a fine in restitution and interest to customers who incurred unnecessary sales charges and paid excess fees in connection with mutual fund transactions.
FINRA says that the firm - which has not confirmed or denied anything - did not have supervisory systems and procedures reasonably designed to ensure that these customers, who collectively held more than 13,328 Merrill Lynch accounts, received available sales charge waivers and fee rebates.
Merrill Lynch, a Bank of America company since 2009, is a full-service brokerage firm with about 31,000 registered representatives. Between April 2011 and April 2017 the firm failed to provide more than 13,000 accounts with mutual fund sales charge waivers and fee rebates to which the customers were entitled through rights of reinstatement offered by mutual fund companies. As a result, eligible customers paid approximately $6 million in excess sales charges and fees in 2011-17. The regulator says that Merrill Lynch failed to establish a supervisory system and procedures of good enough quality to ensure that these customers received these sales charge waivers, relying primarily on individual registered representatives to determine the eligibility of customers for waivers and apply the waivers manually without anyone overseeing them 'reasonably.'
Mutual fund issuers generally offer various privileges to their shareholders which they set forth in a fund's prospectus or statement of additional information (SAI). These privileges sometimes include the aforementioned "right of reinstatement," which allows investors to purchase shares of a fund after previously selling shares of that fund or another fund in the same family of funds, without incurring a front-end sales chare (typically involving Class A shares) or to recoup all or part of a contingent deferred sales charge fee as long as the reinvestment occurs within a certain time. In 2011-17 the time period varied from fund to fund, usually 30-120 days but sometimes a year.
The regulator states that Merrill Lynch failed to supervise this "right of reinstatement" process. It placed the responsibility for determining whether customers were eligible for reinstatement privileges on representatives. The regulator accuses Merrill Lynch of breaking FINRA rules 3110 (a and b) and NASD rules 3010 (a and b) but adds that it has since mended its ways.