Canada acquires more flexible rules for CCOs
Chris Hamblin, Editor, London, 13 July 2020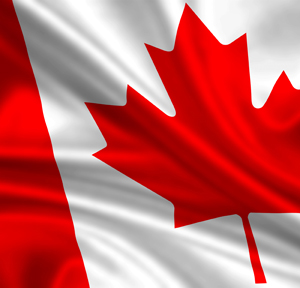 The Canadian Securities Administrators have published guidelines that will allow firms to be more flexible in the way they employ chief compliance officers. The CSA have outlined three 'CCO models' tailored to the needs of small businesses, specialised businesses and firms with more than one line of business.
CSA staff have provided guidance for arrangements where: (i) someone can apply to be the CCO for more than one firm (the shared CCO model); (ii) a firm can have more than one CCO, with each one responsible for a separate business line or category of registration (the multiple CCO model); and (iii) a non-traditional or specialised firm, such as a FinTech firm, can have an individual acting as a CCO, with the individual's industry-specific experience being used to assess their proficiency to act as CCO (the specialised CCO model).
Louis Morisset, CSA Chair and President and CEO of the Autorité des Marchés Financiers of Quebec, rationalised the new policy by saying: "We have heard from firms, especially small-and-medium-sized, that the current one-size-fits-all approach doesn't align with their business needs and can be burdensome on their operations. These new arrangements will enhance competitiveness for firms with different business models and better serve investors, who benefit from more effective, tailor-made compliance systems."
Firms interested in implementing one of these arrangements must show their regulators that their models are appropriate for them. They must also ensure that whoever applies to be a CCO meets "registration requirements." Firms must first apply for registration or exemptive relief for these models, which CSA staff will review on a case-by-case basis. Registrants are encouraged to ask their provincial regulators for advice about models. The CSA's aim here is to reduce regulatory burdens and in arriving at this policy it has first talked to the Investment Industry Regulatory Organisation of Canada (IIROC) and the Mutual Fund Dealers' Association of Canada (MFDA).
CSA Staff Notice 31-358 Guidance on Registration Requirements for Chief Compliance Officers and Request for Comments can be found on CSA members' websites.
The CSA, the council of the securities regulators of Canada's provinces and territories, co-ordinates the regulators of the Canadian capital markets. These are: the Quebecois AFM; the Office of the Yukon Superintendent of Securities; the Financial and Consumer Services Commission of New Brunswick; the Superintendency of Securities of Prince Edward Island; the Nunavut Securities Office; the Financial and Consumer Affairs Authority of Saskatchewan; the Offices of the Superintendents of Securities of Newfoundland/Labrador and of the Northwest Territories; and the Securities Commissions of Alberta, British Columbia, Manitoba, Nova Scotia and Ontario.