FCA plans to extend deadlines for Certification Regime and conduct rules
Chris Hamblin, Editor, London, 18 July 2020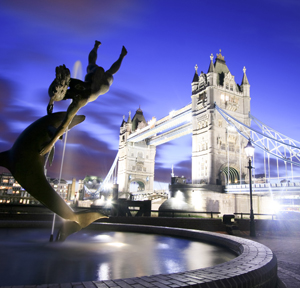 The UK's Financial Conduct Authority is proposing to change its rules yet again to take stock of the ravages of the Coronavirus.
In June, HM Treasury announced that the deadline by which firms must have first assessed the fitness and propriety of their certified staff will be delayed until 31 March next year. This delay, it hopes, will give firms devastated by the Coronavirus time to make the changes they need.
To ensure that other SM&CR deadlines remain consistent and to provide extra time for firms that need it, the FCA wants to extend the deadline for the following requirements from 9 December 2020 to 31 March 2021:
the date the conduct rules come into force;
the deadline for submission of information about "directory persons" to the Financial Services Register; and
changing references in the rules to the deadline for assessing Certified Persons as fit and proper (which has been announced by the Treasury).
If firms are able to certify staff and submit information about directory persons to the FS Register earlier than March next year, they should do so. The FCA will still publish details of certified employees of "solo firms" (i.e. firms that only it regulates) starting from 9 December on the FS Register.
The FCA expects accountable senior managers to ensure that all certified persons are "fit and proper" enough to do their jobs. Firms should not wait to remove staff who are not "fit and proper" from certified roles. Similarly, accountable Senior Managers must ensure that Conduct Rules training is effective, so that staff are aware of the Conduct Rules and understand how they apply to them in their jobs. These programmes will require planning, time and effort to deliver effectively.
As the Certification Regime (and the reporting of "directory persons") does not apply to benchmark administrators, the FCA does not intend to move the deadline for them. Benchmark administrators have until December 2021 to train non-senior-manager staff in the conduct rules.
Keith Richards, the chief executive of the Personal Finance Society, told Compliance Matters: "During the height of the lockdown measures we called for greater consideration by the regulator to ease the administrative burdens on firms. We therefore wholly support the delayed implementation deadlines.
"Firms have been impacted in different ways by Covid-19, as have members of staff, as HM Treasury recognised last month.
"Advisors who still want to add their details to the register can do so, so this delay does not prevent consumers from benefiting from the register but it does ease the strain on advisors who have been affected by the pandemic."
Comments about the proposal (found in CP20/10) must be in by 14 August.