MAS revokes licence of Apical for lacking basic AML controls
Chris Hamblin, Editor, London, 30 July 2020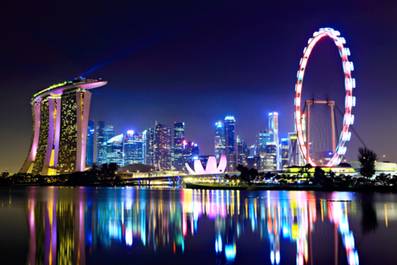 The Monetary Authority of Singapore has taken away the Capital Markets Services licence of Apical Asset Management Pte Ltd for not following its anti-money-laundering rules. It has also reprimanded its director and CEO Yeh Yin Yee and another director, Bernard Kan Cheok Yin for failing to discharge their duties.
A regulatory inspection uncovered deficiencies in Apical's AML controls between 2013 and 2018. The MAS says that the firm did not even have basic policies and procedures in place, but stops short of saying that it uncovered any actual financial crime. The regulator thinks that the absence of the right procedures was particularly dangerous in the case of the complex structures that some of Apical's HNW clients owned because they were very numerous and structured in many layers, making them ideal vehicles for money laundering.
Apical did not conduct an enterprise-wide ML/TF risk assessment in accordance with the MAS Guidelines to the Notices. These state that every firm ought to do one of these at least once every two years, or when certain events happen, such as the acquisition of new types of customer or the introduction of new products and services. An EWRA is crucial to enable an entity to better understand its overall vulnerability to ML/TF risks and develop appropriate measures to address such risks;

The firm was also not diligent enough in assessing its customers to see if they posed higher money-laundering risks than usual. Its "ongoing monitoring" controls and procedures were deficient, resulting in its failure to monitor a fund related to a politically exposed person or PEP more closely than usual for a significant length of time. It also did not hire independent auditors to assess the effectiveness of its AML controls.