OFAC places senior HNW Hong Kong PEP on blacklist
Chris Hamblin, Editor, London, 10 August 2020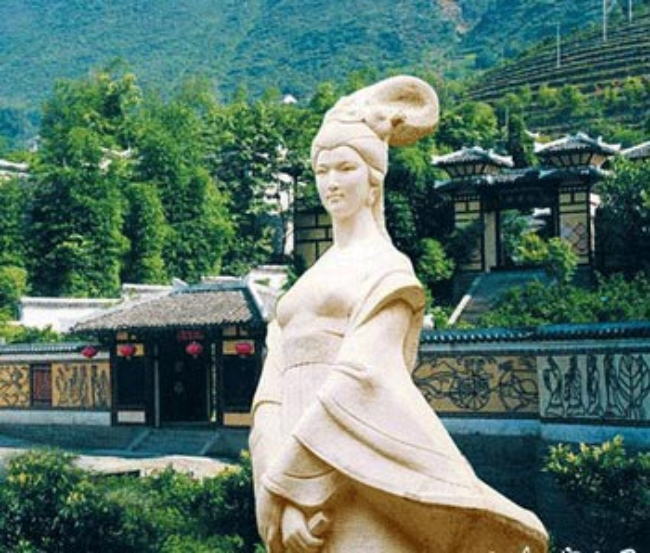 Carrie Lam, the multi-millionairess who runs Hong Kong on behalf of the mainland Communist Party, is now a so-called Specially Designated National on the blacklist of the US Office of Foreign Assets Control.
She is one of eleven Chinese and Hong Kong officials to find herself on the list, which stops short of listing anyone in the Chinese Politburo. US law obliges all American financial institutions to freeze all the assets that they encounter that belong to anyone on the list. Her annual political salary is US$667,300, which makes her one of the highest-paid politicians on earth.
Lam, also known as Lam Chen, or Carrie Yuet-ngor, of Victoria House, No 15 Barker Road, The Peak, Hong Kong (an address that Lam says is wrong), was born on 13 May 1957 in Hong Kong. Her nationality is also that of Hong Kong, although her husband (Lam Siu-por) and her sons (Lam Jit-si and Lam Yeuk-hei) have British as well as Hong Kong passports. She herself renounced her British citizenship in 2007 to take up her first senior post in the Hong Kong Administration. All four Lams originally obtained their British passports through the British Nationality Selection Scheme that operated in the run-up to the United Kingdom's surrender of Hong Kong in 1997 to China on the terms of "one country, two systems" that guaranteed civil liberties for Hong Kongers - terms that the Chinese Government is now breaking with Lam's help.
For much of last year, the territory experienced mass protests, triggered off by Carrie Lam's ill-judged attempt to pass a law allowing extradition from Hong Kong to the mainland.
This breach of the Sino-British treaty of 1984 that led to the handover in 1997 might lead the UK to place sanctions of its own on Carrie Lam and her cohorts. Premier Boris Johnson, a fervent critic of the Chinese Government's refusal to stick to the treaty, has already proposed to allow nearly three million Hong Kongers to escape the breakdown of the rule of law in their home city and come to the UK to live and work on five-year visas and thereafter to be allowed to apply for British citizenship. Today, about 350,000 of the territory's people hold British National (Overseas) passports.
British sanctions might draw their legality from a list to be issued in accordance with the so-called Magnitsky Law that Parliament is about to pass. When Foreign Secretary Dominic Raab introduced the Bill in the House of Commons, he hinted that the Government was thinking of targeting Chinese PEPs.
He mentioned that on 30 June Julian Braithwaite, the UK's Ambassador to the World Trade Organisation and the United Nations in Geneva, delivered a statement on behalf of 27 countries that protested about the human rights situation in Xinjiang (Western China, where Muslims are being persecuted for their religion) and in Hong Kong. He added: "As with China and many other countries, people will wish to come up with further suggestions [for entries on the list]...and we will consider them very carefully based on the evidence. What I won't do is pre-empt what the next wave of designations [entries on the list] will be, but we're already working on them."
Hong Kong is one of those benighted jurisdictions that commands its citizens to carry proof of their identities in public, usually in the form of identity cards. Lam's National identity number is D3356664. Her passport number is KJ0505670. The passport was issued on 13 Apr 2016 and expires on 13 Apr 2026. Her official title is Chief Executive of the Hong Kong Special Administrative Region and this, according to the Americans, carries its own serial number of HK-EO13936.
The other Hong Kongers on the fresh OFAC blacklist are security bigwigs Eric Chan and John Ka-chiu Lee, justice secretary Teresa Cheng, unknown individuals called Stephen Lo and Huining Luo, police commissioner Chris Tang and secretary for constitutional and mainland affairs Erick Tsang.
The citizens of China proper on the list are: Baolong Xia and Yanxiong Zheng, both directors of the Hong Kong and Macao Affairs Office of the State Council; and Xiaoming Zhang, the deputy director of the same.
Using language that is more redolent of traditional imperial mainland Chinese attitudes than sophisticated Hong Kong parlance, a press release that the Government of the Hong Kong Special Administrative Region issued on Saturday describes the Western sanctions as "barbaric interference."
As of today, the mainland Chinese Government has imposed sanctions against eleven Americans including Senators Ted Cruz, Marco Rubio, Tom Cotton, Josh Hawley and Pat Toomey and Representative Chris Smith, plus campaigners for human rights. Chinese foreign ministry spokesman Zhao Lijian announced the policy some time ago, although he stopped short of issuing details about the sanctions, which may or may not be identical to the American ones against Carrie Lam and her colleagues.
The empire has also imposed a coercion law on Hong Kong in recent days, allowing the city's police to raid premises without court warrants and order Internet firms to remove content. This has become yet another bone of contention between Britain and the US on one hand and China on the other.