MAS lays out wishes for best execution
Chris Hamblin, Editor, London, 8 September 2020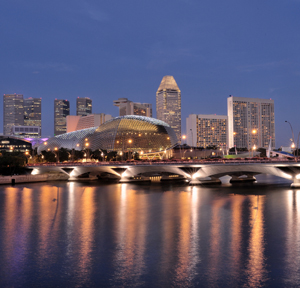 After nearly three years after beginning to consult the financial sector, the Monetary Authority of Singapore has published its policy for new rules to govern 'best execution,' or the drive to execute customers' orders on the best possible terms.
In 2017 the Monetary Authority of Singapore proposed that holders of capital markets services licences such as bank and other financial companies that deal in capital-market products, fund management and/or real estate investment trust (REIT) management in accordance with the Securities and Futures Act (collectively known as capital markets intermediaries) to set up policies and procedures to place and/or execute customers' orders on the best available terms. This is known in the European Union as "best execution." It also proposed to make its so-called existing "business conduct requirement" relating to the handling of customers' orders more onerous. It canvassed opinion about its proposals and has now, years later, published its response to firms' answers to its questions.
The regulator proposed that the best-execution policies and procedures should cover all customers' orders, regardless of the capacity in which this-or-that capital markets intermediary is acting (i.e. whether as an agent or principal).
It still wants to see this, stating that all trades that are executed, including those on a principal basis, should be subject to best-execution rules, unless the capital markets intermediary has worked out that its customers do not rely on him/it. Respondents asked whether the MAS thought that the rules should cover any transaction in which one business unit places an order with another business unit at the same capital markets intermediary firm. Its response was that "the entity as a whole would be subject to the best-execution requirements."
The MAS has also issued a notice (SFA-02-NO3) to govern the execution of orders by market participants. It reads: "A locally incorporated market operator which may exercise discretion in placing or executing orders or both, as the case may be, on its organised market must establish and implement written policies and procedures that are commensurate with the nature, scale and complexity of its business – (a) to place or execute or both, as the case may be, orders on the best available terms; and (b) to place or execute or both, as the case may be, comparable orders in accordance with the time of receipt of such orders."