SEBI rejigs the rules for mutual funds
Chris Hamblin, Editor, London, 11 March 2021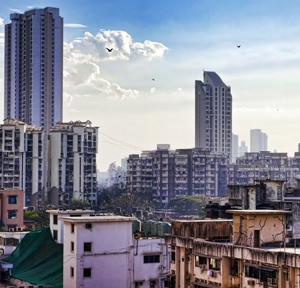 A regulatory revamp of the SEBI (Mutual Funds) Regulations 1996 and various circulars issued thereunder has been undertaken. SEBI is the Securities and Exchange Board of India and it published a circular on the subject on 4th March.
Provisions of various circulars with regard to cumulative gross exposure limit for mutual fund schemes have been modified, according to circular SEBI/HO/IMD/DF2/CIR/P/2021/024.
The cumulative gross exposure through equity, debt, derivative positions (including commodity and fixed-income derivatives), repo transactions and credit default swaps in corporate debt securities, Real Estate Investment Trusts (REITs), Infrastructure Investment Trusts (InvITs), other permitted securities/assets and such other securities/assets as may be permitted by SEBI from time to time should not exceed 100% of the net assets of the scheme in question.
In partial modification to SEBI Circular No.IIMARP/MF/CIR/01/294/98 dated February 4 1998, the portion on "Investment pattern" in paragraph-2(a)(ii) has changed.
Procedure for change in control of an AMC
The Guidance Letter dated January 28 2003 on "Procedure for Change in the Controlling Interest of the Asset Management Company" stands deleted and the procedure for change in control of the AMC has changed.
According to Regulation 22(e) of the Mutual Fund Regulations, no change in the control of the AMC can be made unless: (i) there is prior approval from the board of trustees; (ii) a written communication about the proposed change is sent to each unitholder; and the unitholders are given an option to exit on the prevailing Net Asset Value (NAV) without any exit load within a time period not less than 30 calendar days from the date of communication.
If an applicant proposing to take control of an AMC is not an existing sponsor of a mutual fund registered with SEBI, it has to apply to the Board for approval.
New sponsors or an existing mutual fund that is taking over a scheme have to undertake various new things.
While seeking the approval of a board for change in the control of the AMC, the mutual fund handing over the control to another person should also file the draft letter/email to be sent to the unitholders along with a draft advertisement to be published in a newspaper. SEBI gives the details that should appear in the contents.
The information given in all the offer documents of existing schemes ought to be revised and there are other pronouncements to fit other situations.
Key personnel of an AMC
An AMC's key personnel should include a chief executive officer (CEO), a chief investment officer (CIO), a chief risk officer (CRO), a chief information security officer (CISO), a chief operation officer (COO), fund manager(s), a compliance officer, a sales head, an Investor Relation Officer(s) (IRO), heads of other departments, dealer(s) of the AMC and others deemed fit by the AMC and the trustees.
Update of Scheme Information Document (SID) and Key Information Memorandum (KIM)
In partial modification to SEBI Circular No. SEBI/IMD/CIR No.5/ 126096/08, dated May 23, 2008, paragraph 5 on "The procedure for updation of SID and KIM" has changed. For the open-ended and interval schemes, the SID has to be updated within next six months from the end of the 1st half or 2nd half of the financial year in which schemes were launched. A SID has to be revised and updated immediately after completion of duration of the exit option not less than 30 days from the notice date.
Other changes
New rules apply to 'go green' initiatives, the filing of Annual Information Returns (AIR) by mutual funds, investment in securities by employees of AMC(s) and trustees of mutual funds, advertisements, disclosures of performance of mutual fund schemes, undertakings from trustees for new scheme offer documents, disclosures of votes cast by mutual funds, and more things.
KYC information
SEBI has long obliged regulated entities to upload the KYC (know-your-customer) data pertaining to all individual accounts opened on or after August 1 2016 onto its database, CKYCR, which stands for Central KYC Registry. It has now told them to upload such data regarding legal entities as well. This presumably includes mutual funds.