New qualified person imposed on Zenith Finance
Chris Hamblin, Editor, London, 29 April 2021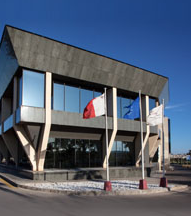 The Malta Financial Services Authority is ending the tenure of Stephen Paris as 'competent person' for the investment firm of Zenith Finance Ltd today to make way for a new administrator. A case of corruption and money laundering is in train against its former directors, Matthew Pace and Lorraine Falzon, the latter also having served as the money-laundering reporting officer.
A court decree of 13 April appointed Hector Spiteri as the administrator of Zenith Finance to take control of its business while preserving all its assets. As a consequence, the Malta Financial Services Authority has removed Stephen Paris as its 'competent person' because his designated job and responsibilities overlap Spiteri's.
Spiteri is a Certified Public Accountant and auditor. Any communication in relation to Zenith Finance should be addressed to him at hectorspiteri58@gmail.com.
The MFSA's decision, taken on 26 March, to appoint Paris as qualified person for Zenith (Tied Insurance Intermediary) Ltd is to remain in full force until the regulator states otherwise.
On 26 March the MFSA directed Zenith Finance to:
refrain from 'onboarding' new clients;
refrain from providing existing clients with any new or additional services;
cease all outgoing transactions from the company's client accounts, including intra-client account transactions; and
safeguard all records relating to Zenith's operations, including investment services, without tampering with them in any way.