SmartSearch goes to Holland
Chris Hamblin, Editor, London, 10 May 2021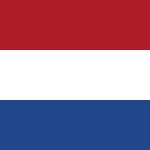 SmartSearch, the British anti-money-laundering (AML) firm from West Yorkshire, is introducing its software to its second new national market in 12 months.
Over the past decade SmartSearch has established itself as a well-known provider of SasS (software as a service) for regulated businesses in the UK.
It is now moving its AML compliance software into other markets, touting its success against money laundering and other financial crimes, both of which have been on the rise since the outbreak of the Coronavirus in 2019. Holland is its stepping stone into the European Union. Last year it moved into the United States.
The SmartSearch package will help Dutch businesses comply with the Money Laundering and Terrorist Financing (Prevention) Act (Wwft) and Sanctions Act, as it meets all the strictures of the latest EU Money Laundering Directives. Its range of AML checks can be performed remotely, with no need for face-to-face contact or the exchange of physical documents. The term it is using to advertise this feature is "Covid-secure."
SmartSearch has been listed as one of Europe's fastest-growing companies for the third year running, with more than 5,000 client firms benefiting from its oftware. Its propaganda rails against the manual checking of paper documents to verify identities, adding that "the EU has recognised this with a push towards electronic verification in the sixth Money Laundering Directive which was issued at the start of this year...we expect many Dutch businesses to make the switch to digital, as they have in the UK."
When interrogating the bespoke product that the firm has created for the Dutch market, the compliance officer in question enters a name, address and date of birth. The software then scans global lists of sanctions and politically exposed persons (PEPs) and, apparently, produces a full ID report on the relevant HNW individual in question in two seconds. For a check on a business, it takes less than three minutes.